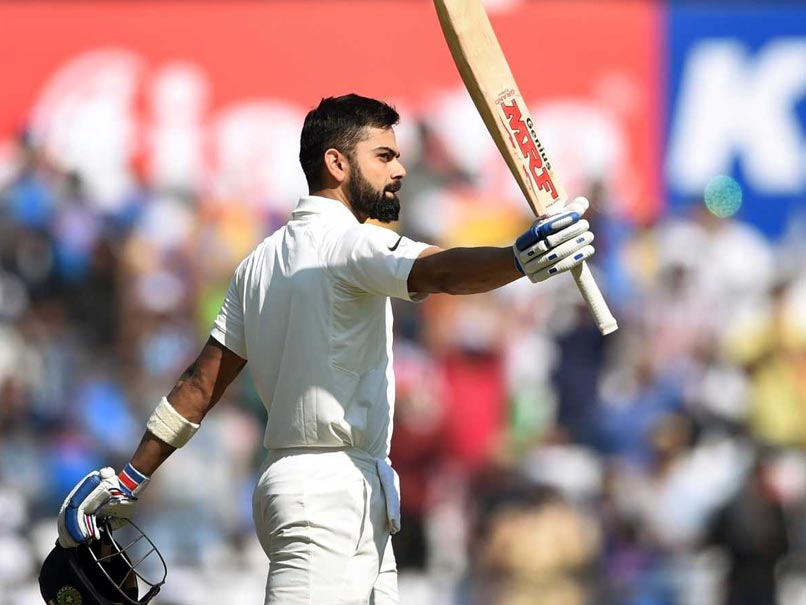 Virat Kohli notched up his 19th Test century against Sri Lanka.
© AFP
Sachin Tendulkar's record of 51 Test centuries is nothing less than a mountain to climb for any batsman. If someone has a realistic chance to break the batting legend's record, the first name to pop up in the mind is that of India captain Virat Kohli. Considering his current form, temperament, and run-producing ability, Kohli is on top of the contenders' list to surpass Tendulkar's records. Kohli notched up his 19th Test century during the second Test match against Sri Lanka in Nagpur, breaking Tendulkar's record of reaching the milestone in one fewer inning.
Kohli took 114 innings to reach his 19th century, while the master blaster scored his 19th century in his 115th innings.
Australia's batting legend Sir Donald Bradman is on top of the list. He scored 19 centuries in just 53 innings.
Kohli is the second Indian on the list. Little master Sunil Gavaskar achieved the feat in 85 innings.
Former Australia cricketer Matthew Hayden is third on the list. He took 94 innings to score 19 centuries in Tests.
This was Kohli's back-to-back hundred in the series.
Kohli, who scored an unbeaten 104 in the second innings of the opening Test at the Eden Gardens, reached the triple figures off 130 balls. He smashed 10 boundaries to brought up his 19th Test century and 51 international century.
The 29-year-old has played 31 Tests as captain and has crossed 50-run mark sixteen times.
With an astounding conversion rate of 75 percent, Kohli has converted his fifty into a hundred 12 times - the highest for any captain with 10 Test hundreds.
Bradman and Michael Clarke are second on the list with 66.66% conversion rate.