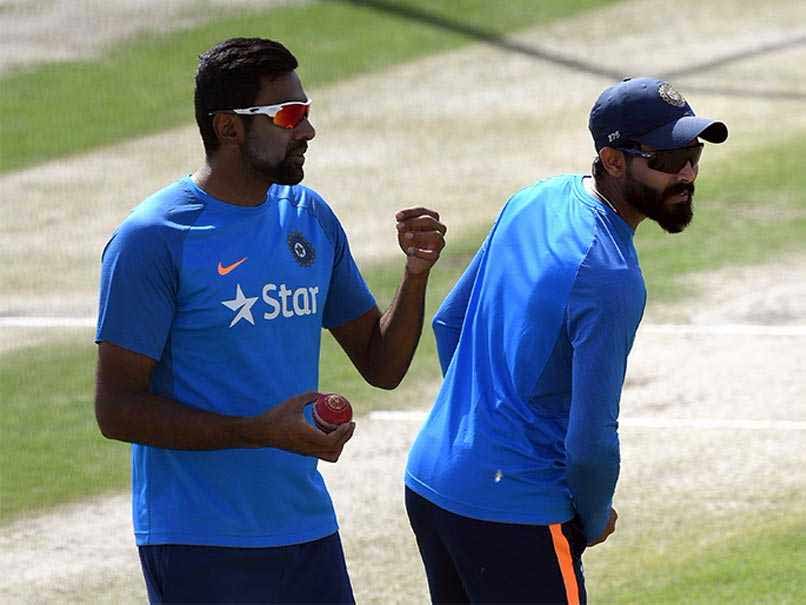 Harbhajan feels that Kuldeep's performance will make it very difficult to bring back Ashwin and Jadeja.
© AFP
Kuldeep Yadav became the third Indian bowler on Thursday to claim a hat-trick in the One-Day Internationals. Lauding Kuldeep's feat, Harbhajan, who claimed a hat-trick against Australia at the same venue (Eden Gardens) in 2001, feels that the feat will make the youngster an indispensable part of the Team India set-up. The 22-year-old dismissed Matthew Wade (2), Ashton Agar (duck) and Pat Cummins (duck) to bag his maiden ODI hat-trick. Before Kuldeep, only former India pacer Chetan Sharma and the 1983 World Cup winning captain Kapil Dev had achieved this milestone.
"Wahi opposition, wahi lamha, wahi ground aur ek spinner jiska age bhi utna (The same opposition, same ground, another spinner of same age). Somehow as I was watching Kuldeep bowl, my mind travelled back to that afternoon (2001 March) at the Eden Gardens. It is a great achievement," Harbhajan told PTI, recalling his own hat-trick against Australia as a 21-year-old.
"For a young spinner, when you get a hat-trick early in your career, your confidence shoots up to a different level. This is a milestone which each and every cricketer savours for the rest of his life," said Harbhajan, whose hat-trick during the 2001 Eden Test is a part of cricketing folklore.
"Eden Gardens never lets anyone return empty-handed. And this achievement will forever be etched in the history books," the 37-year-old, who has more than 700 international wickets in his kitty, fondly recollected his exploits on the hallowed turf.
Asked how difficult it will be for India's off-spinner Ravichandran Ashwin and Ravindra Jadeja considering that both Kuldeep and leg-spinner Yuzvendra Chahal are doing so well, Harbhajan said: "It's always a difficult thing. If your current two spinners are doing well, then it becomes difficult for the senior spinners to make a comeback. For Jaddu and Ashwin, it will be an onerous task to make a comeback in the ODI side.
"At the moment, these two boys (Kuldeep and Chahal) are really doing well and I don't see them being replaced by Ashwin and Jaddu. You can't predict what's in store for the future," he said.
"Wrist spinners have certain advantages which is not condition dependent. Chahal has a good googly and can get his leg breaks to turn sharply. Similarly, Kuldeep can also get it to turn both ways.
"His wrong 'un is very effective. They have that x-factor required at the highest level," explained India's third highest wicket-taker in Test cricket.
(With PTI inputs)
Topics mentioned in this article
India Cricket Team
Australia Cricket Team
Harbhajan Singh
Yuzvendra Chahal
Kuldeep Yadav
Ravindra Jadeja
Ravichandran Ashwin
India vs Australia 2017
Cricket
Eden Gardens