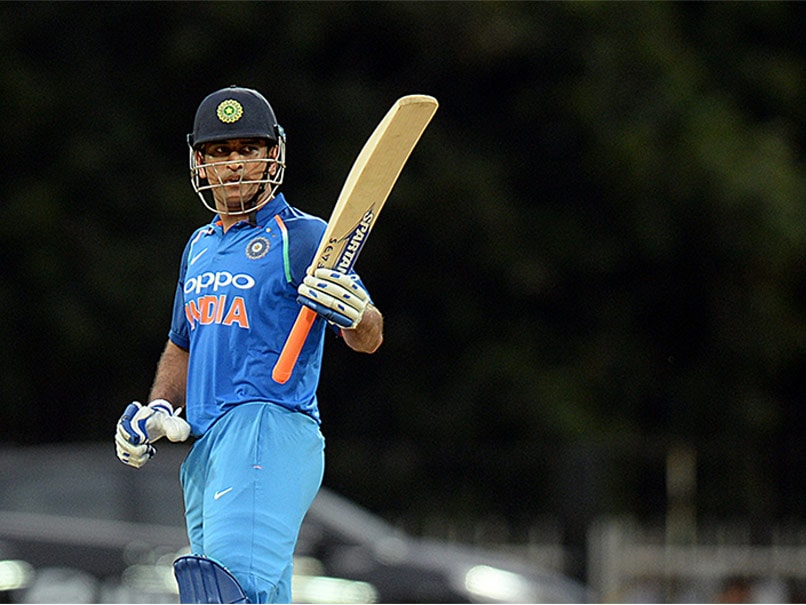 MS Dhoni remains one of the quickest and fittest cricketers to be part of the team.
© AFP
Mahendra Singh Dhoni has been setting new benchmarks in the game of cricket, in all departments, since the time he took over the captaincy. And it seems he is not going to stop anytime soon. When it comes to glovework or finishing a game in style or running between the wickets, Dhoni has been the epitome of perfection. It would be safe to say that Dhoni is aging like wine as he is still setting and breaking records with ease at the age of 36. The much talked about Yo-Yo test, which is the brainchild of India's current fitness and conditioning coach Shanker Basu, has been causing a lot of buzz in the Indian side as players are seen going to gyms often and extending their training sessions. On the other hand, MSD is seldom seen in the gym but remains one of the quickest and fittest cricketers to be part of the team.
One may wonder how on most occasions, Dhoni not only pushes his partner for a second run but also puts pressure on the opposition fielder to throw the ball back in quickly to cut off that extra run. So, when Dhoni runs between the wickets one can expect the singles being converted into doubles and the doubles being converted into three runs.
On October 11, during India's second T20 match, Dhoni showed that age is just a number as he clocked a mind-boggling 31kmph while running between the wickets. One has always wondered at what speed Dhoni runs between the wickets and finally, the answer is out.
In a video uploaded by Star Sports, India's official broadcaster, a video analysis shows Dhoni outpacing his partner Kedar Jadhav with a top speed of 31kmph while Jadhav, who is younger to Dhoni, could only manage a top speed of 25kmph.
Captain Virat Kohli and the Indian selectors, keeping the 2019 World Cup in perspective, have given 'fitness' the top priority and it seems Dhoni, after captain Kohli, is setting the bar for the young cricketers in the team to follow and achieve.