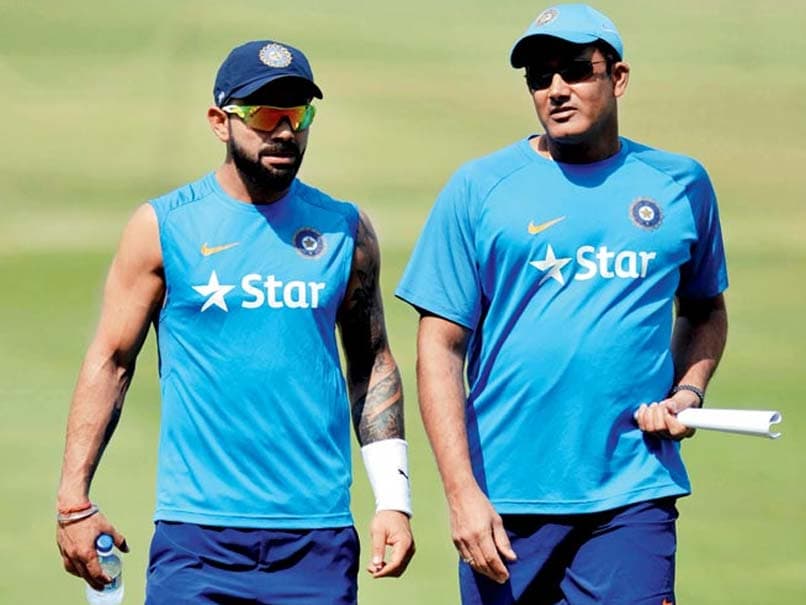 Virat Kohli and Anil Kumble
© Mid-day.com
Stories of a rift between captain Virat Kohli and head coach Anil Kumble have upset the Indian camp here, sources said, though there has been no official denial about the so-called differences between the two.
But team members, according to sources, are miffed that such stories are appearing when they are about to kick off a very important 50-over event on June 4, the day of the India vs Pakistan clash at Birmingham.
"Virat and Anil are behaving very normally, like any captain and captain. There is not a trace of ill feeling," said a source.
The issue has become trickier ever since it was reported that the Committee of Administrators (COA) chief Vinod Rai will be in London to speak to Kohli and Kumble. If there is nothing wrong, then why is Rai heading to London, is a fair question.