Story Progress
Back to home
MS Dhoni's Lack Of Enthusiasm After His Century Surprised Fakhar Zaman
The Pakistan opener scored a match-winning century against India in the Champions Trophy final.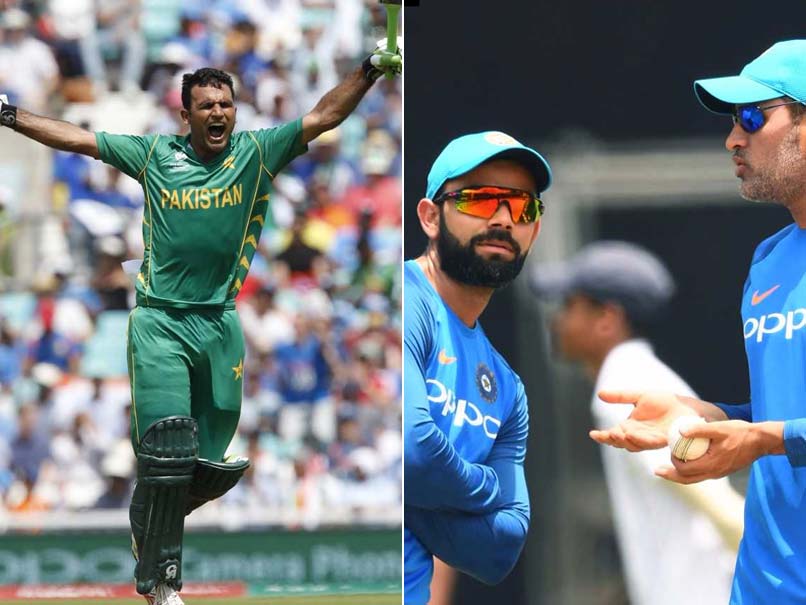 The Pakistan opener scored a match-winning century against India in the Champions Trophy final.
© AFP
Highlights
Pakistan beat India by 180 runs in the final

Fakhar Zaman scored 114 off 106 balls

India won the Champions Trophy title in 2013
Pakistan's opening batsmanFakhar Zaman played a pivoting role in his country's ICC Champions Trophy 2017 title triumph. The southpaw smashed a brilliant 114 to guide his team to a resounding victory over defending champions India in the summit clash at The Oval. Fans across the world applauded Zaman's brilliance but one thing that disappointed the Pakistan opener was Mahendra Singh Dhoni's lack of enthusiasm after he got the hundred.
"I was a little disappointed by MS Dhoni as he did not show much reaction after my hundred," PakPassion.net reported Zaman as saying.
He also admitted that he was shocked to see Indian captain Virat Kohli applaud his century.
"When I was batting well, Kohli and others were saying things to me so when I got to hundred I thought they would ignore it but when I looked at Kohli, I saw that he was looking down but graciously clapping for me," Zaman said.
He also spoke about his lucky escape off Jasprit Bumrah's no ball when he was batting on 3 in the final.
"When I was caught behind, my heart sank. I was stunned and slowly started making my way back to the dressing room with all my hopes and dreams crushed. I kept thinking how could I lose my wicket here, I was supposed to score big, not get out on three.
"When the umpires stopped me, it was like a new hope. It felt like a new life. I thought to myself if this is a no-ball then today is surely my day," Zaman said.
He said that fielders of the India and England teams tried to sledge him, but he wasn't affected due to language barrier issues.
"When we played against England, almost 80 per cent of the fans were our supporters. Azhar Ali kept on telling me to play other shots but I kept on telling him that if I middle (the ball) it will be a four on mid-wicket and a six if I top edge it," Zaman said.
Topics mentioned in this article