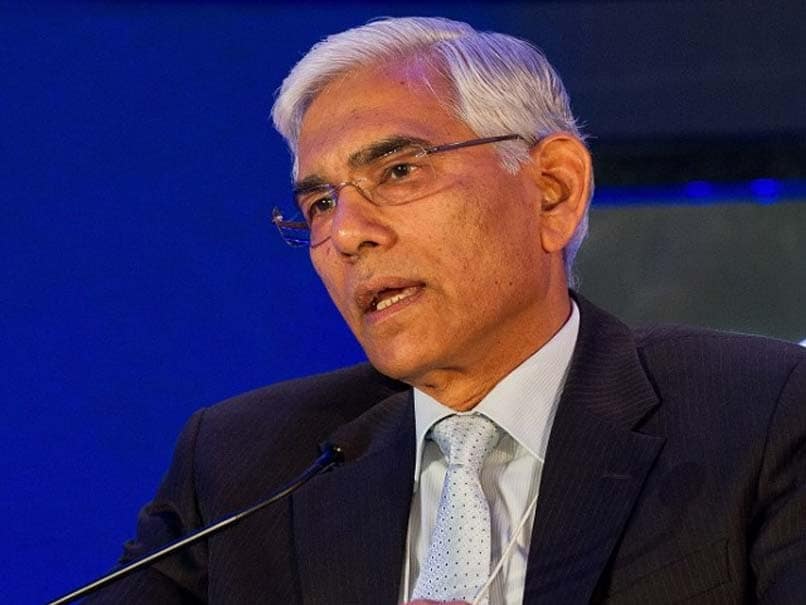 Vinod Rai is the head of COA.
© AFP
Vinod Rai, head of Committee of Administrators (COA), on Friday said India's Champions Trophy participation will be known only after the Board of Control for Cricket in India (BCCI) SGM on May 7 and they are ready for all "possible scenarios". The squad for the Champions Trophy has not yet been selected with BCCI already skipping the ICC deadline of April 25 but Rai didn't want to read too much into it. "There is no such thing as a deadline. The Champions Trophy will start on June 1. The deadlines are fixed so that there is some kind of system in place," Rai told reporters on the sidelines of a book launch.
Asked what are the possible options, he replied:"How can I tell you now? We are ready with all possible scenarios. So let the process happen which is supposed to take place and then we will see what to do. I can't say it in advance. I am confident that it will be a good decision. Whatever decision you want, that will happen, but by chance if it doesn't happen, then we will see. It is a part of the game. Let it unfold slowly, let's see how it progresses, what happens."
Rai refused to answer whether COA will overrule SGM decision if they decide to pull-out of Champions Trophy. "This is a hypothetical question. Let the SGM first take a decision. I have requested the acting President, I have requested the acting Secretary to convene an SGM and the SGM has been convened on May 7," Rai said.
He also dead-batted the question if BCCI will announce the squad before May 7. "They (BCCI officials) have just come back from Dubai and the players are still playing in the IPL. So we will sit with them (BCCI officials) and discuss with them what road map needs to be followed and how we go about it," he said.