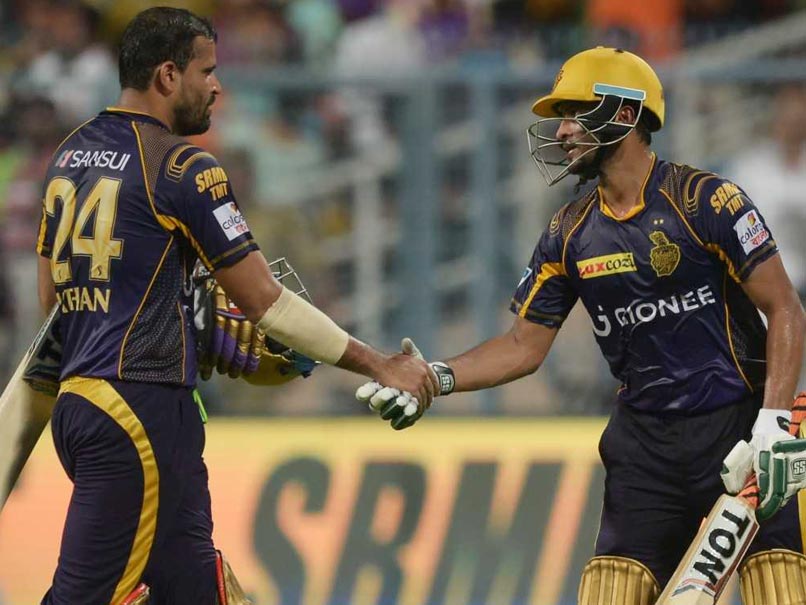 Shakib Al Hasan (R) and Yusuf Pathan were teammates in Kolkata Knight Riders team
© AFP
Yusuf Pathan was an integral part of Rajasthan Royals' title victory in 2008 before being bought by Kolkata Knight Riders (KKR), where he won two titles with the team - 2012 and 2014. After spending seven years at KKR, Pathan is set for another inning with SunRisers Hyderabad (SRH) in the 11th edition of the Indian Premier League (IPL). Pathan, who expected KKR to buy him through RTM in the IPL 2018 players' auction, was bought by SRH for Rs. 1.9 crore.
Ahead of the IPL 2018, NDTV.com caught up with the Baroda all-rounder and asked about his seven-year stay at KKR, India comeback and plans ahead with his new team SRH.
Excerpts:
Q: It has been a long time since we saw the Pathan brother in India colours....
Yusuf Pathan: I am sure this will happen soon. I have been asked this question quite often. I am glad that fans love us and appreciate the Pathan brothers for their contribution to Team India. We are eyeing a comeback to the Indian side. I am focusing more on domestic games but those performances do not get highlighted much. We both are working hard to wear the blue jersey again.
We both are focusing on the Yo-Yo test also. Recently, we scored pretty well in the test. I am doing early morning long endurance. Fitness is as important as cricket activities. Apart from exercise, I spend more time at the nets.
Q: Seven years is a long period. How has been the journey with KKR?
YP: It was a memorable journey. Aside from the star-studded unit we had over the years, the most important thing about KKR was that it was like a family, right from the captain, to the owner and the management. We enjoyed each other's company and supported each other through our ups and downs. The credit for the success of any team goes to the captain. Under the leadership of Gautam Gambhir, KKR as a whole was greater than the sum of its counterparts. This gave us the confidence that we could beat any team that came up against us.
Q: Sunrisers won the IPL title in 2016. Do you think you can add some strength to the team to win the title this time?
YP: Definitely. We have a strong batting line-up and I will look to contribute in the middle order, as well as adding variety to the bowling attack with my off-spin, whenever required.
Q: Will we see the same Yusuf Pathan this year? The one who has been entertaining us for many years?
YP: Absolutely. Every year is a new challenge, and I am preparing myself for it. I'm currently playing in the Dhaka Premier League. Hopefully this season, I will be able to come stronger.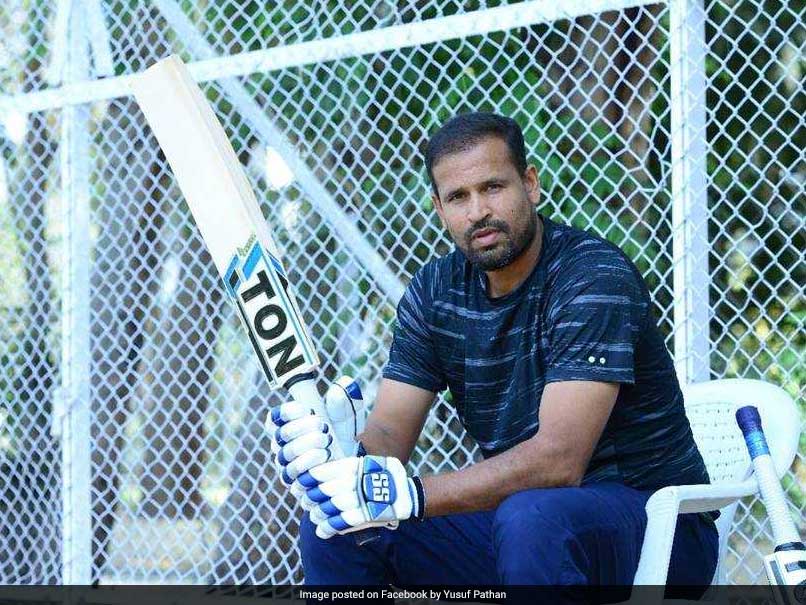 Q: Shakib Al-Hasan will be another all-rounder in the team. Do you see any competition?
YP: Shakib has been a good friend and he is a great all-rounder. We played together at KKR as well, so I consider him to be more of a companion than a competition. Together we will look to contribute to the success of the team.
Q: Any regrets that KKR didn't retain you?
YP: Not at all. I enjoyed my time there and I will always look back to KKR with fond memories.
But it's time to move on and I'm excited about the new challenge ahead.
Q: Best memory at KKR?
YP: There are many. But the innings against Delhi Daredevils in the Qualifier 1 in 2012 edition will be always close to my heart. We didn't score much in that match. KKR were 106 for 4 in 16 overs. We had just four overs left. I and Laxmi Ratan Shukla stitched together an unbeaten 56-run stand to take KKR to 162 for 4 in 20 overs. I was continuously chatting with Shukla. He is a player with an amazing temperament. We won the match by 18 runs and entered the final.
Q: How will you describe an all-rounder's role for a team?
YP: Be ready to bat at any position. Be ready to bowl in any situation. An all-rounder is like the spine of a team. If you perform you will be there, if not then there are many in the line for the job.
Q: How do you see Hardik Pandya as an all-rounder?
YP: He needs to work harder. We should give him more time. This is just a beginning for him. Most important thing is that he shouldn't be compared to any big player. This will create pressure on him. Let him play in his own style.
Q: How is the atmosphere among the youngsters when you two enter the Cricket Academy of Pathan?
YP: All we see is excitement. You will find more Irfan's fans than me (laugh). We have 10 operational academies in India and another 10 will be there in the next few months.
We are looking to build around 30 academies by the end of this year. We have around 50 students in an academy. We also have a Pitch Vision Technology. Whenever we (Yusuf and Irfan) are busy, they watch the action of the players through this app and ask them to correct it.
Q: Irfan is swing king and Yusuf is a big-hitting batsman. What is the Cricket Academy of Pathan focusing more on?
YP: It all depends on the ability of a student. Some want to be bowlers and some want to be batsmen and there are who want to be both. We are grooming each and every student as per his natural abilities.