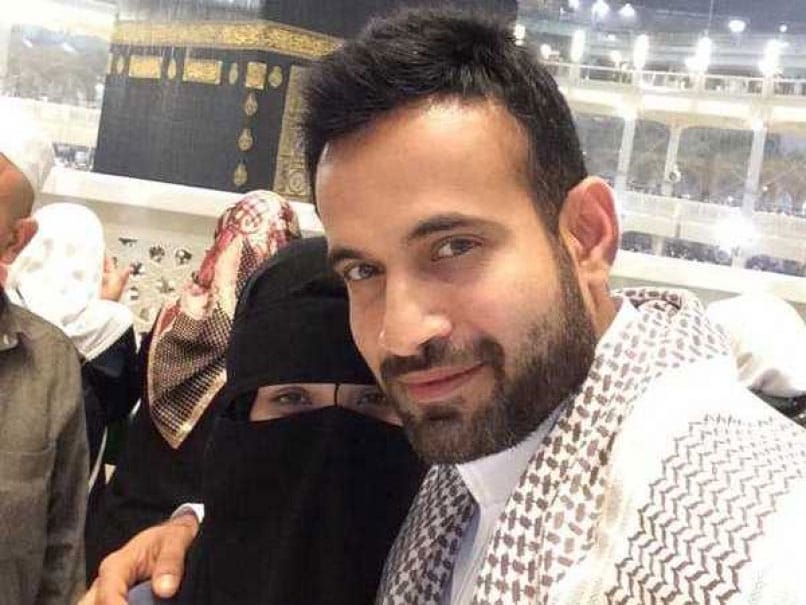 Irfan Pathan has not played international cricket since October 2012.
© Twitter
Indian cricketer Irfan Pathan and wife Safa Baig were recently blessed with a baby boy. The all-rounder shared the happy news on Twitter, adding it was impossible to express his feelings after the arrival of the newborn. The Baroda cricketer, who was one of the most popular players during his days with the Indian team, received tons of good wishes from his fans and followers.
But social media is increasingly becoming a hostile place for celebrities and Irfan probably realised the same when a user offered him some unnecessary advice.
Big Congrats @IrfanPathan On being blessed from a baby boy! But bhai uska nam #Daud ya phir #Yakub mt rkh dena??!??This world is Ridiculous??!

— Divyanshu Raj (@MSDivyanshu) December 22, 2016
"Big Congrats On being blessed from a baby boy! But don't name him Daud (Dawood) or Yakub. This world is Ridiculous," someone tweeted.
Recently, Bollywood stars Saif Ali Khan and Kareena Kapoor had been on the receiving end of a lot of flak on social media for naming their son Taimur.
Irfan's reply was as impressive as one of his late in-swingers.
"Irrespective of the name, my son will make the country proud just like his dad and uncle (Yusuf Pathan)," the 32-year-old shot back.
@MSDivyanshu naam chahe jo bhi rakhenge lekin Ek baat Pakki hai wo bhi papa or bade papa ki tarah is mulk ka naam Roshan hi karega #withlove

— Irfan Pathan (@IrfanPathan) December 22, 2016
Irfan named his son Imran Khan Pathan and in a tweet said the name was very close to the Pathan family's hearts.
The Indian all-rounder had tweeted a picture of his son's hand and revealed the name on Monday.
Many felt Irfan named his son after Pakistan's legendary all-rounder Imran Khan but the Indian cricketer made no mention of it.
Irfan however received a lot of support from all corners, as supporters rallied and protested against the inferences being made in the offending tweet. There was large-scale criticism of the tweet and the medium-pacer was applauded for his response.
Irfan Pathan and his elder brother Yusuf Pathan had a pretty significant contribution to Indian cricket but both have faded away in the recent times.