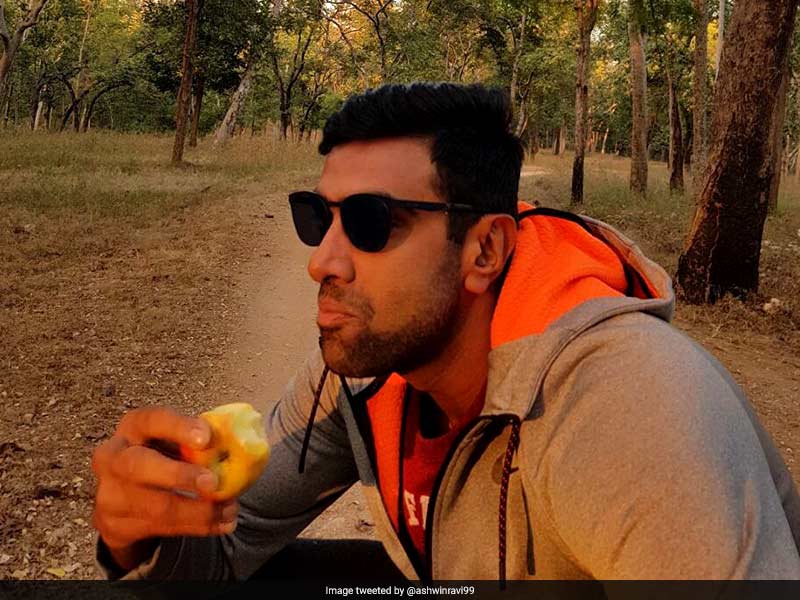 Ravichandran Ashwin's new Twitter profile picture had his fans confused.
© Twitter
Ravichandran Ashwin added another glorious chapter to his impressive career as he claimed his 300th Test wicket during the second Test against Sri Lanka at the Vidarbha Cricket Association Stadium in Nagpur on Monday. The off-spinner achieved the feat in his 54th Test, going past the record of the legendary Australia fast bowler Dennis Lillee, who had reached the distinction in 56 matches. Ashwin made good use of the early finish by spending it at the Pench Tiger Reserve in Madhya Pradesh.
Great start to the day, morning safari @ the Pench Tiger Reserve. Nature and the wilderness at its stunning best. @vijayshankar260 @coach_rsridhar pic.twitter.com/qqqjwZ5cE4

— Ashwin Ravichandran (@ashwinravi99) November 28, 2017
The Tamil Nadu cricketer not only tweeted photos from the Pench, but also changed the display picture of his Twitter profile. Interestingly, the new picture left Ashwin's fans and followers a little confused.
Some downtime at Pench seems terrific. Is that a healthy apple or a crisp medu vada?! Haha! https://t.co/AWmTk5pijW

— Venky Mysore (@VenkyMysore) November 29, 2017
Actually a not so crispy ???? https://t.co/Lz6P1QgG9a

— Ashwin Ravichandran (@ashwinravi99) November 29, 2017
Hhaaa @ashwinravi99 I thought it's a medu vadai too ????

— Anisha (@AnishaPreeti88) November 29, 2017
I hope that's a medhu vadai ????????????

— KAUSHIK (@Kaushik1695S) November 29, 2017
Another Newton loading!!!

— visalpranav (@visalpranav) November 29, 2017
Apple it is! Looked like Wada for a moment.

— ankur khetan (@akki_ankur) November 29, 2017
Ashwin has been on the sidelines of the Indian limited-overs side of late, with the likes of left-arm chinaman bowler Kuldeep Yadav and leg-spinner Yuzvendra Chahal keeping the veteran offie and Ravindra Jadeja out of reckoning.
Even after this record, Ashwin will most likely have to fight for a spot in the playing XI when India head for South Africa for their first overseas tour in a long time.
India captain Virat Kohli had made it clear ahead of the Nagpur Test that he couldn't guarantee permanent first XI slots for Ashwin and Jadeja when the team travels to South Africa, where in all probability, a single spinner will be in operation.
"I can't commit to that 100 per cent when we play abroad that we will be playing with two spinners, to be honest. It is because we need to have a look at the balance of the side as well. Obviously, those two guys with their batting abilities are both contenders to start a Test match depending upon the batsmen we are up against in the opposition," Kohli said.