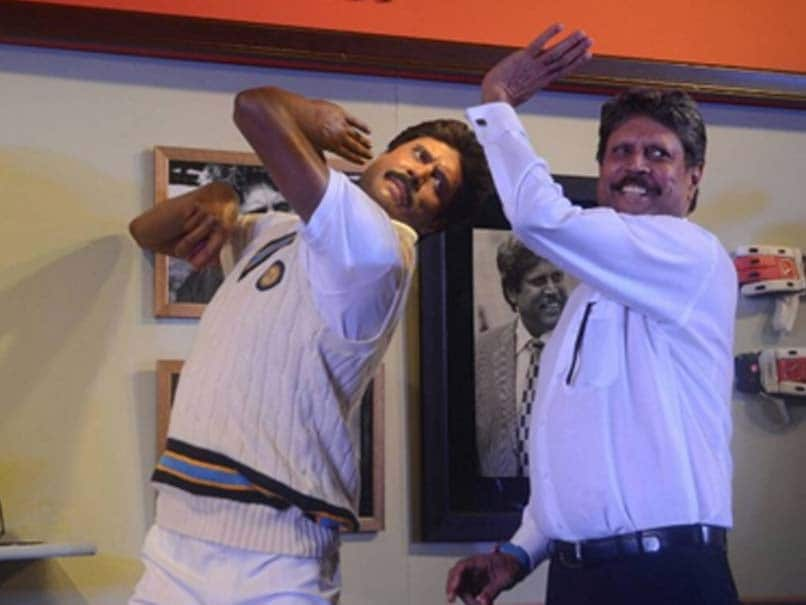 Kapil Dev's wax statue was unveiled in Delhi
© Instagram
Former India captain Kapil Dev believes that India can defend the ICC Champions Trophy, which begins in England and Wales from June 1. The former India all-rounder's wax statue was unveiled at the Madame Tussauds museum in New Delhi on Thursday. The veteran believes that India can win again, so long as fitness issues do not crop up. He also said it would be impossible to have another Kapil Dev, though there would be a 100 better Kapils to replace him. "It looks good the way India is playing for the past 5-7 years," Kapil Dev said. "It depends on how well they will apply themselves in the period. It is not easy to win any tournament. Do we have a team? We have. Depends on how they maintain themselves in that couple of weeks and keep pressure on the opponents."
The former India skipper discounted any thoughts about Virat Kohli's lack of form, or his importance in the team.
"Even in Tests, people used to say if Virat does not score, India wouldn't win. Everybody is important, unfair to bring down other players. Does not matter if an individual is in form or not."
On a lighter note, Kapil Dev recounted how he had to strip for his wax statue to be completed.
"I had to take off my clothes -- didn't have to strip totally but it was weird. It's a new thought. I was more educated about how this is done," he observed.
"(It is) impossible to have another Kapil Dev. But there will be better Kapils, 100s more. (Ravichandran) Ashwin is an all-rounder. (Ravindra) Jadeja and (MS) Dhoni too are fab all-rounders. Anyone with more than one skill is a good all-rounder. I wish a fast bowler and batsman come out but this Indian team has enough players," he said.
"I think the way India is playing they should be able to defend (the Champions Trophy title). Should not have any major injuries. Good part is that they won the last time," the former all-rounder said.