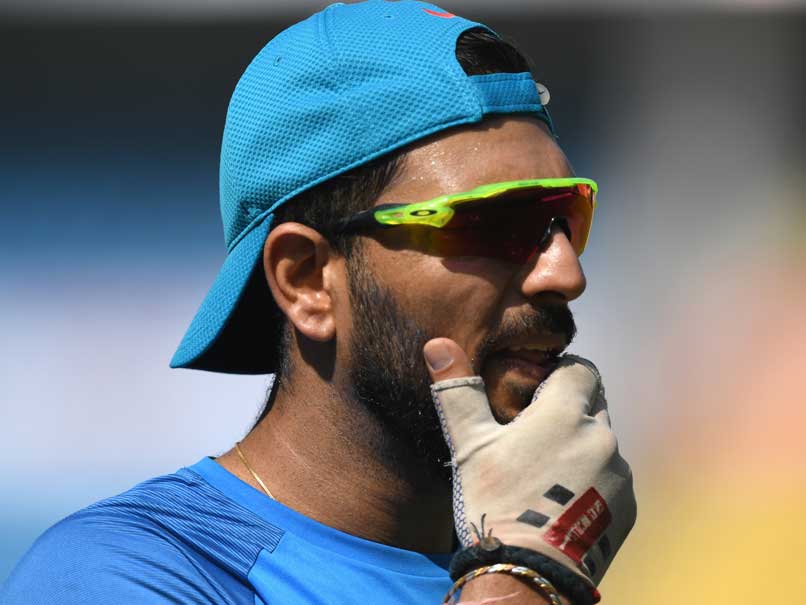 Yuvraj Singh is no longer the finisher he was few years back, feels Azhar.
© AFP
Former India captain Mohammad Azharuddin on Thursday minced no words as he described the role of star batsman Yuvraj Singh ahead of the team's opening Champions Trophy clash against Pakistan. Speaking at a cricket conclave, Azhar said the Yuvraj and Mahendra Singh Dhoni were no longer the same finishers they were a few years back.
 
"They can't be (the same finishers). They have been playing cricket for 14-15 years and playing consistently is not possible," Azharuddin said.
 
"Yuvraj Singh's game is not conducive to England. He hasn't done so well since that hundred against England earlier this year," he added, while addressing a cricket conclave.
 
Former Australia captain Michael Clarke, however, backed Yuvraj and Dhoni ahead of India's blockbuster opening clash against Pakistan.
 
"I'd go with the two most experienced players in Yuvraj and Dhoni. This is their time to really stand up. You do need the mix of youth and experience in the team.
 
"But if I have to pick between Yuvraj and Rahane, I would go with the experienced player," Clarke said.
 
Yuvraj, who made his ODI debut in the Champions Trophy (then ICC Knockout Trophy) against Kenya in 2000 in Nairobi, has been in good form. He scored 252 runs in 12 matches in the recently-concluded IPL 2017.
 
He was the part of India's victorious Champions Trophy campaign in 2002. He also played the 2004 and 2006 editions of the tournament.
 
Considering Yuvraj's current form and vast experience, Virat Kohli may prefer the all-rounder over Rahane in the high-octane clash against Pakistan.