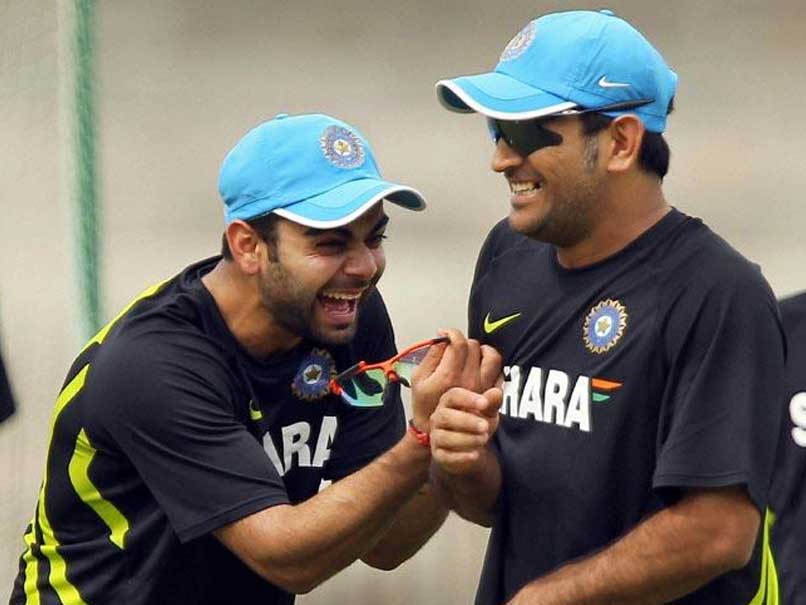 Virat Kohli is the current India skipper
© PTI
The Indian cricket team decimated Pakistan by a huge margin of 124 runs in the high-octane Champions Trophy clash on Sunday at Edgbaston, extending their dominance over their rivals in ICC tournaments. Pakistan were completely outdone by Virat Kohli's men and were nowhere in the game from the beginning till the end of the match. While Rohit Sharma and Shikhar Dhawan gave India the perfect start, Yuvraj Singh and Virat Kohli's fifties deflated the opponents as India ended up with 319/3 in 48 overs. Chasing a mammoth total, Pakistan succumbed under pressure and managed only 164 runs in total, eventually losing the match by 124 runs (DLS). Heaping high praise on the Indian team, twitterati made fun of the Pakistan players on their below-par performance against India.
Pakistan journalist Nazrana Ghaffar took to Twitter to praise Team India. She also expressed the desire to trade off the entire Pakistan team for Indian skipper Virat Kohli. She wrote," Indian can take all our team and give us #Kohli for a year. #PakvInd."
Indian can take all our team and give us #Kohli for a year. #PakvInd

— Nazrana Ghaffar (@NazranaYusufzai) June 4, 2017
Nazrana, who is also an activist, was trolled brutally for her tweet.
Hahaha.. 'K'ashmir.. Fir 'K'ohli.. You people r obsessed with 'K'.. Bur sry folks.. U cannot get either of them! :p ;)

— !!Chinky!! (@gathashrimali) June 5, 2017
We don't entertain beggars! Sorry ?? Even Zimbabwe won't take your players ??#INDvPAK #CT17 #DilSeIndia ??

— Atharva Chitale (@acmania97) June 4, 2017
Kohli ko bacha ke rakhna hoga...nahi to kisi din ye log Ahmed Shehzad aur Virat Kohli ko exchange karwa denge.

— Dewajyoti K.Charan (@Hydrogen_bond22) June 6, 2017
This is the lamest n the most stupid statement one can give on social media. Begging from India, seriously?

— Fasih Uddin (@Fasih_Uddin) June 6, 2017
Thanx @NazranaYusufzai for our fav cricketer @imVkohli
We r proud an Indian nd also proud to our team#PakvInd

— Vikas Chaturvedi (@vikaschturvedi1) June 7, 2017
Dear Pakistan groups of players - at least pretend that you are trying winning. Pathetic performance as ever. #PakvInd

— Nazrana Ghaffar (@NazranaYusufzai) June 4, 2017
However, the Pakistan team came back with a bang, beating the World No.1 ODI team South Africa in their second match to throw Group B wide open.
India play Sri Lanka on Thursday in their second match of the ICC Champions Trophy. Beating them will enhance India's chances of making it to the semi-finals of the eight-nation tournament.
On paper, the two sides are a total mismatch. While India ticked almost all the boxes in their victory against Pakistan, the Sri Lankans, in their opening fixture, looked as if they have only entered the tournament to add numbers. The winners of the last edition have a formidable batting line-up, which is being backed very well by a potent bowling attack.