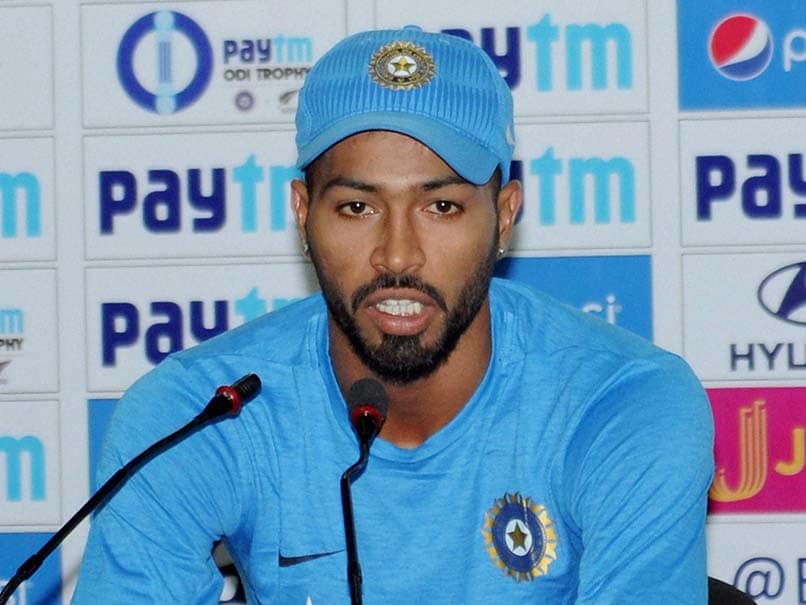 Hardik Pandya revealed how Rahul Dravid motivated him after a couple of failures.
© PTI
Hardik Pandya has emerged as one of the key players for the Indian cricket team in the limited-overs format. At a time when the team was struggling to fill in the slot of a quality all-rounder, Hardik delivered the goods. Though he failed to maintain his form for a sustained period, the Baroda cricketer made a strong comeback into the side after a brief period on the sidelines. Hardik was a key member of the Mumbai Indians team, which won a record third Indian Premier League (IPL) title earlier in the month. Hardik contributed with the ball and bat, helping his team dominate the tournament.
Ahead of the ICC Champions Trophy in England, Hardik revealed that India U-19 and India A coach Rahul Dravid was a big reason for his rise in international cricket.
"I made my comeback to the Indian team in two-and-a-half months when many said I wouldn't come back even in 2 years. I should thank Rahul Sir as well, he went out of his way and talked me up," Pandya told the Indian Express.
The 23-year-old revealed how Dravid motivated him after a couple of failures.
"I still remember when I got out a couple of times in the one-dayers, he used to ask me to come and sit next to him and tell me, 'Hardik you are the one guy who has the talent to represent India, so you need to express yourself and take charge of situations'," Pandya said.
Pandya said that Dravid asked him to finish games, which gave him a great amount of belief.
"I still remember I ran myself out in the league game against Australia A. We needed some 23 off 19 balls then, and I thought this will be easy, but then we lost by 1 run. He was not angry. He just said that, 'You should start finishing the games. That's what you'll be doing for India'. And I thought if Rahul Dravid has this belief in me, I should also start believing that I can finish games," Pandya further added.