Story Progress
Back to home
England vs Australia Live Score, Over 41 to 45 Latest Cricket Score, Updates
Live Updates of Today Match between England vs Australia from Lord's, London. Check commentary and full scoreboard of the match.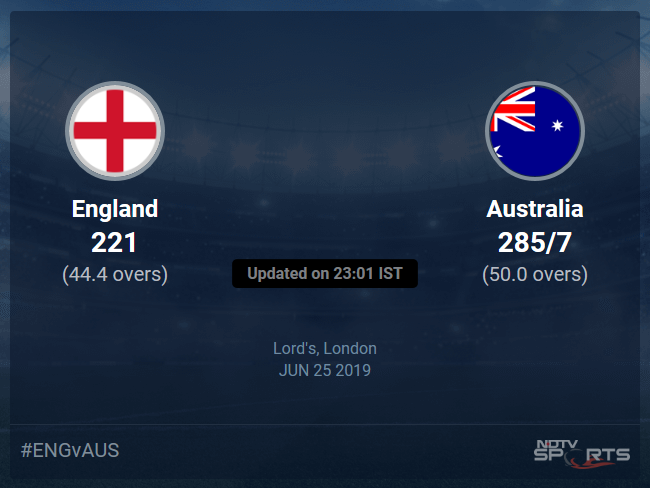 ENG vs AUS Latest Score
So that is from this game! We have our firsts Semi Finalists this year's World Cup, Australia. England on the other hand, have a tough road ahead. They probably need to win both their games against New Zealand and India to qualify. On the 26th though, it is one side which has a chance to seal its place in the Semis, New Zealand and the other who needs to win all their games starting from Wednesday to have a chance to make it to the play offs, Pakistan. They both lock horns in Edgbaston and the game begins at 1030 local (0930 GMT). Till then take care and goodbye!
Australia skipper, Aaron Finch says they are pleased and reckons they have played good cricket and are looking to build on it. Tells England are a stand out side and can take the game away. Says it was important to chip in with wickets as Stokes and Buttler can take the game away. On the inspired team changes, he says Behrendorff was bought as he can swing the ball both ways and says it is fantastic the way he bowled. On Warner's new approach, Finch tells that he is respecting the bowlers more and is looking to build a base rather than going after it. Tells they are confident and it gives them a good chance to play their best cricket.
England skipper, Eoin Morgan says they were outplayed and they did not bowl well upfront. Reckons they played well in the top and capitalized on it. Says though it got easier to bat later on they did not apply themselves in. Says the wicket was soft, he laughs and says wish they would have batted. Credits Finch for the innings they played and Reckons it is not too disappointing as they still have their faith in their own hands. Admits they need to turnaround everything and he is not looking to point out just one error.
MAN OF THE MATCH, Aaron Finch, says anytime you contribute when your team wins, is special. Says it was good to see through the initial tough period and get to a century. Tells us building that opening stand with Warner was crucial. On this being his 7th ODI ton against England, he says it gives him confidence and it is good to score against a tough opposition. Says it was seaming and zipping initially in the day and they were just looking to cash in on the lose deliveries.
Earlier in the day, Australia were inserted and their openers got them off to a brilliant start. Their skipper, scored his second ton of the World Cup. They could not finish strongly but the runs they had on the board proved to be enough in the end.
Their bowling was probably about the two left-arm seamers! One who is making a name for himself in ICC Tournaments and the other who has put in a performance he would never forget in only his second game in World Cups. Jason Behrendorff and Mitchell Starc. The two were given the new balls and they ran through the English top order. They were excellent at the death as well. The duo had 9 wickets amongst them with Jason Behrendorff taking 5 and Starc finishing with 4. A word of praise to the others as well as they hardly gave anything away and never let the pressure ease off. Stoinis had one wicket to his name and it was the big one of Buttler.
The much talked English batting line-up failed to chase 232 in their last game and now have failed to overhaul 286 in this one. They have lost this match quite convincingly and there is pin-drop silence in the stadium. They actually can't believe what has happened. Once again their openers failed to get them off to a good start as they lost Vince for a duck. The ever reliable Root did not make an impact and Morgan too was bounced out. Stokes and Bairstow did look to steady the ship but Jonny threw it away. Then Stokes and Buttler revived English hopes but Khawaja's catch put an end to that stand too. All the hopes were then pinned on Stokes but the task was too much. An outstanding delivery saw him being dismissed 11 short of a ton. The game was more-or-less in Australia's bag when they got rid of the all-rounder and they pressed home the advantage and won the game easily in the end.
AUSTRALIA ARE INTO THE SEMIS! They are the first team to book their place in the knockouts after beating tournament favorites, England. However, I am not sure who will be more happier at the moment? Australia, Pakistan or Bangladesh because this loss has completely opened the table.
44.4 overs (0 Run) OUT! Straight to covers! Starc gets the last man! His 4th wicket today. He goes full and around off, Rashid looks to hit it over covers but ends up hitting it flat to Stoinis over there. He makes no mistake. AUSTRALIA WIN BY 64 RUNS!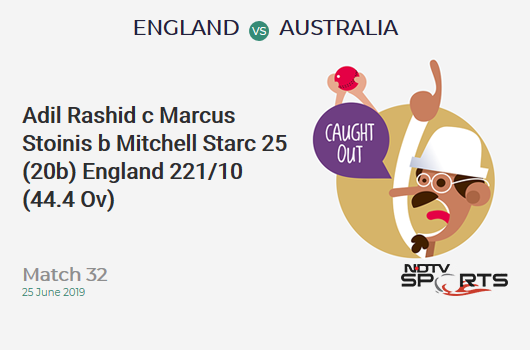 44.3 overs (0 Run) Cramps the batter for room by bowling it into the body. Rashid looks to guide it down to third man but misses.
44.2 overs (4 Runs) FOUR! Back-to-back boundaries! This is right off the middle. Fuller and on off, this is hit over covers. Past the diving fielder in the deep and a boundary results.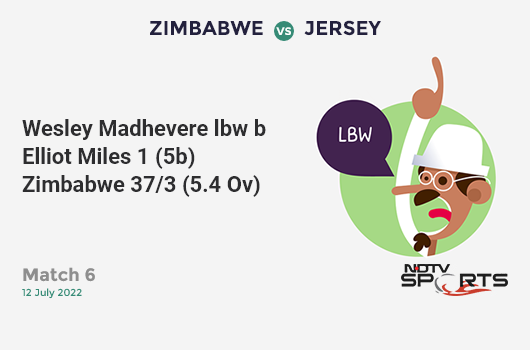 44.1 overs (4 Runs) FOUR! Top edge and a boundary! Short and on middle, Rashid looks to pull but gets a top edge over the keeper's head for a boundary.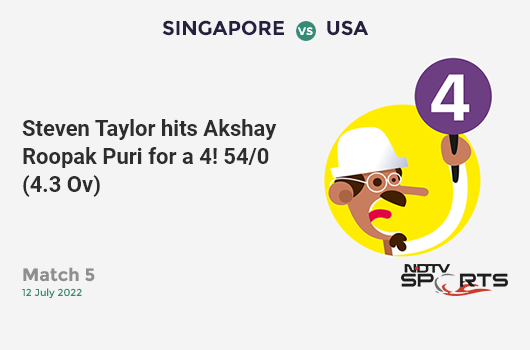 43.6 overs (0 Run) Good length and on middle, this is guided to point. End of Jason Behrendorff's spell. Outstanding stuff from him. He has taken 5 and give away 44 in his 10.
43.5 overs (1 Run) Slower one on the pads, Rashid looks to flick but gets it off his pads It rolls on the leg side a leg bye taken.
43.4 overs (1 Run) A slower yorker outside off, this is jammed out to point for one.
Mark Wood walks out at number 11.
43.3 overs (0 Run) OUT! Fifer for Jason Behrendorff! What a performance by him. He was picked in the side for this game after being dropped for the last and bowls a match winning spell. He goes fuller and on off, JA looks to go over long off. Does not get under the delivery and hits it flat to long off where Warner makes no mistake. He has three more balls to take a 6-fer.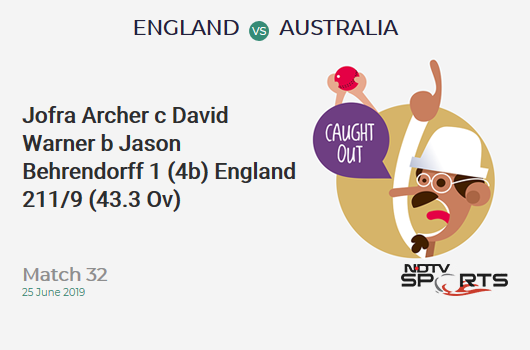 43.2 overs (0 Run) Swing and a miss! Full and outside off, Archer shuffles across and looks to heave it on the leg side but misses.
43.1 overs (1 Run) On the shorter side, Rashid pulls it, not off the middle, towards deep mid-wicket for one.
42.6 overs (1 Run) Another full toss, all Rashid can do is hit it through covers for one.
42.5 overs (0 Run) A full toss outside off, Rashid looks to carve it but misses.
42.4 overs (1 Run) A yorker on off, Archer pushes it through covers for one.
42.3 overs (1 Run) A single! Rashid clears his front leg and hits it through covers for one.
42.2 overs (0 Run) Another swing and miss! Length and outside off, Rashid looks to go over covers but misses.
42.1 overs (0 Run) A yorker outside off, Rashid fails to jam it out.
Mitchell Starc is back into the attack.
41.6 overs (0 Run) A dot to end another successful over for Jason! On a length and around off, this pitches and moves away. Archer looks to defend but gets beaten.
41.5 overs (1 Run) Good length and on off, this is guided through point for one.
41.4 overs (4 Runs) FOUR! Just over! Rashid is continuing to fight. This is on the pads, Rashid flicks it over the short fine leg fielder and bags a boundary.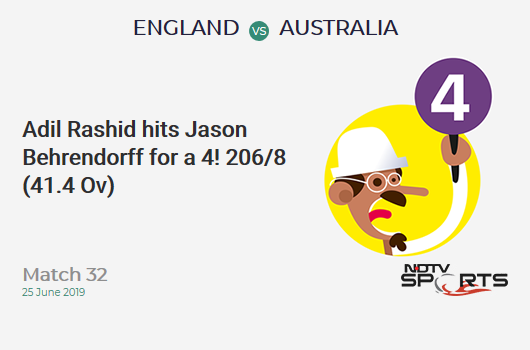 Jofra Archer walks out to bat next.
41.3 overs (0 Run) OUT! Another excellent catch! Excellent team work I should say between Maxwell and Finch! Jason Behrendorff gets his fourth. The slower one on middle, Woakes shuffles across and looks to clear the mid-wicket fence. It is the longer part of the ground. Maxwell in the deep runs to his right, keeps one eye on the ropes and takes it. He then realizes that the momentum is taking him over the ropes so he lobs it to Finch who runs to his right from long on. Woakes, England's last hope is dismissed.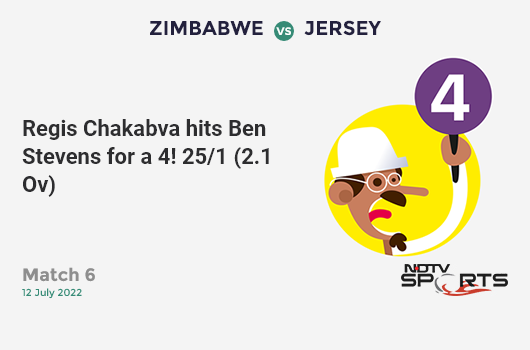 The umpires have a few words and are happy with the catch.
41.2 overs (1 Run) Clever batting! This is what Rashid needs to do. He drops it towards point for one.
41.1 overs (1 Run) Slower one and very full and on off, Woakes hits it down to long off for one.
40.6 overs (0 Run) A dot to end! But 9 from it. Almost what they need per over. Full and outside off, Rashid looks to jam it out but misses. 86 needed in the last 9 overs.
40.5 overs (1 Run) Woakes now takes one by pushing it down to long on. 200 up for England.
40.4 overs (1 Run) This is on off, it turns back in. Rashid works it towards mid-wicket for one. Sensible batting.
40.3 overs (6 Runs) SIX! Rashid says the game is not over yet! What a shot! Uses his feet and gets to the pitch of it, lofts it over the long on fence for a biggie. For a second Starc must have felt he had a chance but it clears him.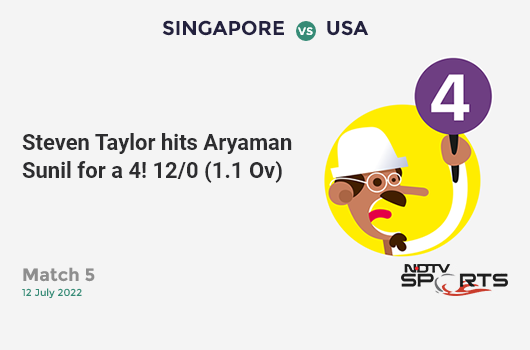 40.2 overs (0 Run) Floats it up on off, Rashid hits it to covers.
40.1 overs (1 Run) On the shorter side and around off, this is slapped through covers for one.
Topics mentioned in this article