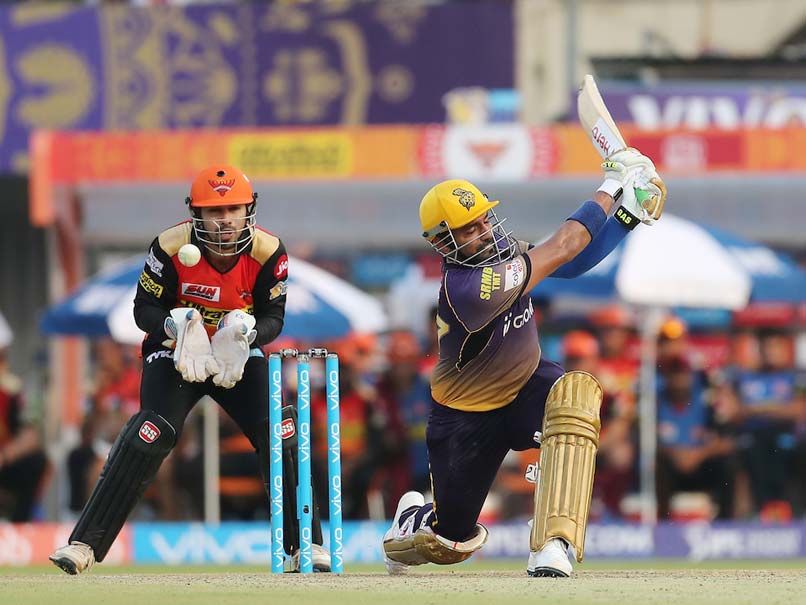 Robin Uthappa has possibly been the biggest underachiever in Indian cricket.
© BCCI
Kolkata Knight Riders (KKR) are looking good to make it into the knockout stages of the Indian Premier League (IPL), while Delhi Daredevils are trying to figure out ways to ensure that their IPL 10 does not end at the league stage. KKR, with 6 wins from 8 matches, are on top of the points table, ahead of Mumbai Indians on run rate. DD, on the other hand, are at rock bottom with just two wins from six games.
Top five picks for the KKR vs DD match
Gautam Gambhir: The KKR skipper has been a leader right from the start, and his show with the bat has largely been the reason why the Kolkata outfit has been in such fine fettle. Gambhir has also shown a lot of creativity in his captaincy, with great results.
Robin Uthappa: Uthappa has possibly been the biggest underachiever in Indian cricket. His form with the bat aside, he has also delivered with the wicket-keeping gloves, as was seen in the match with Rising Pune Supergiant. He is crucial to KKR's campaign.
Sunil Narine: KKR's 'surprise weapon' has stymied many an opposition. Gambhir has used him in the classic pinch-hitter mode and the West Indian has played some blinders. His bowling has not been as effective, but he has really put the cat among the opposition pigeons.
Sanju Samson: The reason for DD's recent miserable state is that their batting is just not there. They do not have that one batsman who can snatch the match from the opposition. That is why they need Samson to come back to form in a hurry. One of the only two centurions so far in IPL 10, the batsman and his side could use some more runs from him.
Zaheer Khan: The DD captain has to rally his troops and try to make an impact. He is the best medium-pacer in view for DD and he will need to find ways to get the best out everyone in his side to try and make a fist of it.