Story Progress
Back to home
Harbhajan Singh Says He Should Have Been Picked To Play IPL 2017 Final
Bhajji doesn't agree with the decision-makers in Mumbai Indians.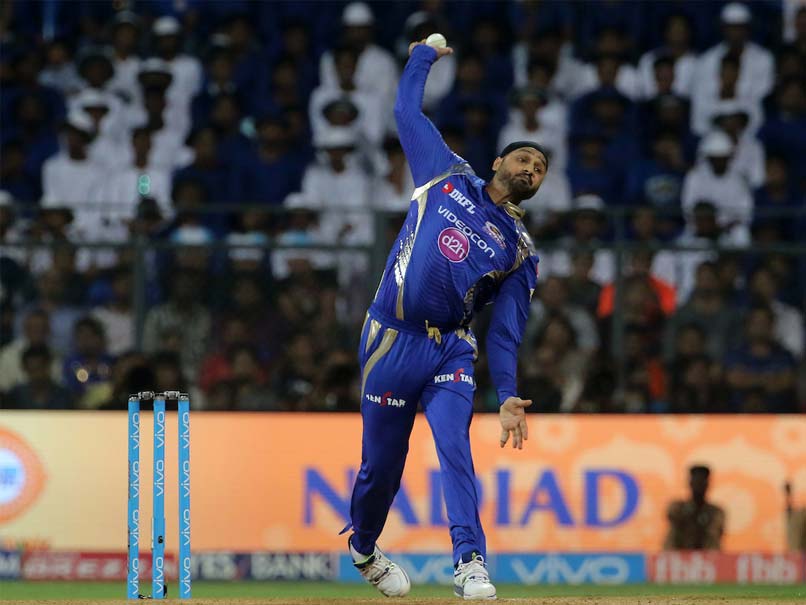 Harbhajan Singh was not part of the playing XI in the IPL final.
© BCCI
Highlights
Mumbai Indians won the IPL for the third time beating Pune

Harbhajan Singh wasn't picked for the Play-offs or the final

He's played for Mumbai Indians for the last 10 years
Off-spinner Harbhajan Singh believes he should have been in the playing XI for the Mumbai Indians (MI) in the Indian Premier League (IPL) Play-offs and the final against Rising Pune Supergiant (RPS). The 'Turbanator' didn't agree with certain tactics of those at MI's decision-making helm. Captain Rohit Sharma had said that Harbhajan, the bowler with the best economy rate in this IPL from the Mumbai team at 6.48, was not picked only because of tactics. "Obviously frustrating when you're sitting out and watching the game and it is something which is out of your control," Harbhajan told NDTV.
"Till last year, I was part of the management that used to pick the playing XI. But this time I needed to spend time with my family," he added.
"I respect the management's decision. I won't cry about this. I am a team man. Mahela (Jayawardene) spoke to me about a lot of right-handers in the Pune team so they want to play a leg-spinner but as an offie most of my wickets in any formats have been right handers," Harbhajan said.
So, did he believe he should have been in the team? "I believe. This is what I feel. But in the end what matters is that we won," was his response.
Asked if he thought he will be retained by the Mumbai team in the next IPL, Harbhajan said that he had represented MI possibly more than any other player as he is the only one to have played for just one team -- Mumbai Indians -- for all 10 years.
When asked that teams usually only retain players who are young, Harbhajan jokingly said, "I'm young. Have a look at me, I'm just about to get six packs!"
Players' association
Asked why India doesn't have a players association, Harbhajan said: "Senior players like Sachin Tendulkar, Anil Kumble, Rahul Dravid tried to make a players association but it was not recognised by the BCCI. If a players association would have been there none of these match-fixing controversies, the need for the Lodha Panel, none of this would have happened."
Topics mentioned in this article