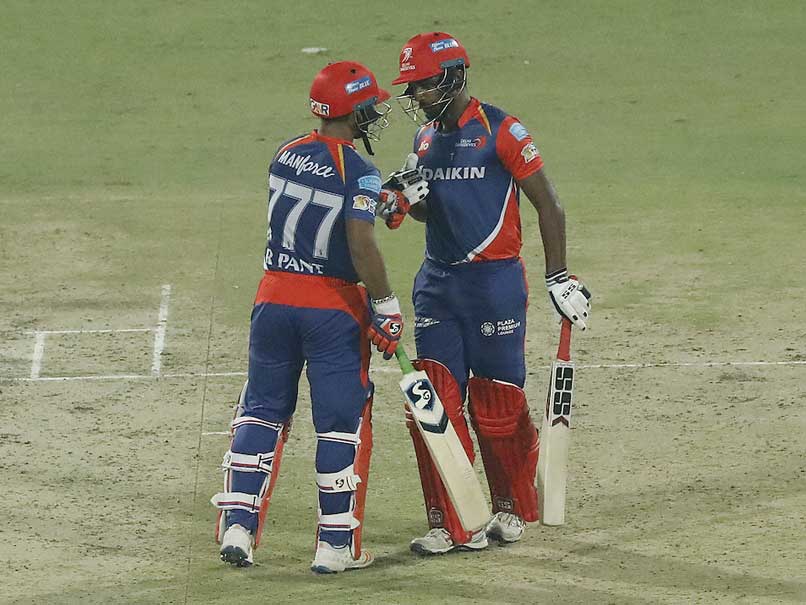 Rishabh Pant and Sanju Samson are key players for Delhi
© BCCI
With the Indian Premier League (IPL) Season 10 Play-off contests already out of their reach, Gujarat Lions (GL) and Delhi Daredevils (DD) are both playing for pride, which could get some of the best performances out of the rather depressed and disillusioned players.
Top 5 picks for GL vs DD match
Suresh Raina: The Gujarat Lions skipper has the double disappointment of not making it to the IPL play-offs or to the Indian team for the ICC Champions Trophy. Nevertheless, the professional cricket in him would like to sign off with a win.
Dinesh Karthik: The former India wicketkeeper has been quietly efficient in the GL middle-order, although he isn't quite as charismatic as the rest of the batting. However, he too will be looking to make a mark before signing off.
Aaron Finch: The Australian would be suitably unhappy about not being able to drag his side out of the rut. He would also like to have something to say in the last couple of matches.
Sanju Samson: The Kerala batsman has this habit of coming up with great stuff in every IPL, and then vanish again. He would love to add some more runs to his name in the next two matches.
Rishabh Pant: With the race all but run, it is time for the youngsters in the DD camp, including Pant and the others, to post some runs that could make a case for them in future tournaments.