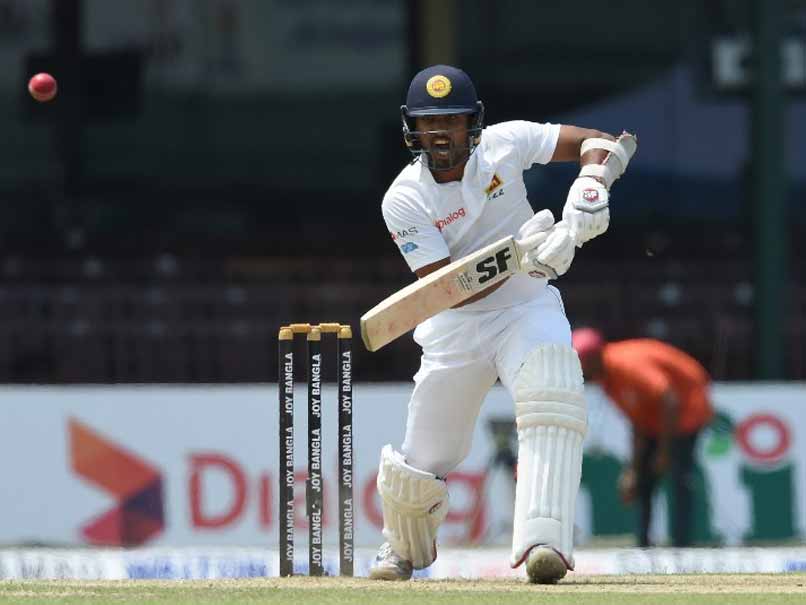 Dinesh Chandimal questioned India's preparations for the South Africa tour.
© AFP
India will take on Sri Lanka in the third and final Test match at Feroz Shah Kotla in New Delhi, starting on Saturday and aim to equal England and Australia's record for most consecutive series wins (9). The hosts had asked for bouncy tracks in the ongoing Test series so that they could prepare for the tough assignment against the Proteas. However, opposition captain, Dinesh Chandimal, in a pre-match conference questioned India's preparations and said that he is not sure that the hosts were preparing for the South Africa tour.
From the beginning of the series, India team members were outspoken on how the pitches on offer for the Sri Lanka series would work as a preparation for the South Africa tour.
"I am not sure they are preparing for South Africa," said Chandimal.
He went to add, "I am surprised they are saying they are preparing for South Africa but they are giving these pitches."
"If you look at the wicket here (Kotla), I am not sure they are preparing for South Africa! It looks like a Nagpur pitch (where 610 runs were scored). The Kolkata pitch was similar to South African pitches but these two are not like that. We never underestimate any team and we need to give our best."
When asked if the Sri Lankan team felt disrespected that the discussions were only about South Africa, Chandimal said, "They are thinking about the next series but we as a team are thinking about this series, and we are thinking abut each and every game. About how we can win. We can't control what they think. As a team we can control what we can control."
Chandimal also spoke out in defence of under-fire Angelo Mathews and said not only Mathews but others needed to perform as well.
"Mathews is a senior batsman we have got in our batting line up but it's not only him there are other senior batsmen also. And even for the youngsters, they all have to take the responsibility when they are out there in the middle, Chandimal said.
"So it's not only about Angelo but also about others, who have to stand up and perform in the middle," he added.
(with PTI inputs)