Story Progress
Back to home
India vs Australia, 2nd T20I: What Prompted Adam Zampa's Wild Celebration After MS Dhoni's Wicket
Zampa claimed two crucial wickets as Australia won the 2nd T20 International at Guwahati.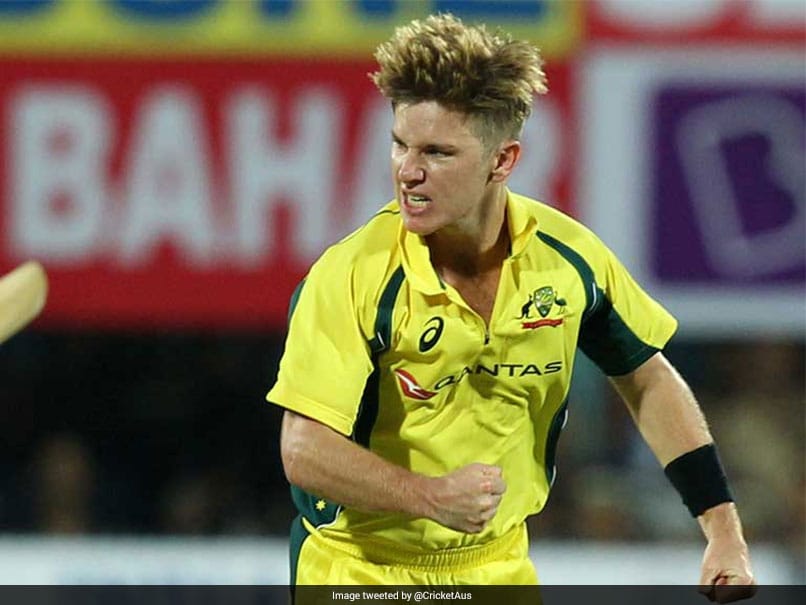 Adam Zampa had MS Dhoni stumped with a classic leg spinner.
© Cricket Australia
Highlights
Zampa picked up two wickets in the 2nd T20I

Zampa dismissed Dhoni and Jadhav

Australia beat India by 8 wickets in the 2nd T20I
Australian leg-spinner Adam Zampa played a key role in his side's 8-wicket win over India in the 2nd T20I in Guwahati. Zampa's crucial spell, in which he bagged the wickets of former India captain MS Dhoni and explosive right-hander Kedar Jadhav helped deflate the hosts' batting after Jason Behrendorff had done the early damage. Zampa's spell of 2-19 from four overs signalled a turnaround of his form against India. The 25-year-old was seen wildly celebrating the dismissals of Dhoni and Jadhav. It was clear from his body language that Zampa was pumped up for the game.
Speaking to Cricket Australia, Zampa revealed how some candid feedback from new teammate Tim Paine fired him up for the 2nd T20I.
"Watching from afar in Australia, (Paine) said that I didn't look like my usual self and how I usually am in the Big Bash. He said that competitive side of me (wasn't there). I don't like hearing that about myself so I was pretty fired up about that," Zampa said.
Upset with the result of the game, some fans hurled rocks at the Australian team bus when the team was returning to the hotel.
In a video uploaded by Cricket Australia on Twitter, Zampa expressed his displeasure.
"I had my headphones on quite loud and was looking towards the other side of the bus. I just heard this loud bang. It was pretty scary for five seconds or so. Our security guard mentioned quite quickly that it might have been a rock. It was a pretty scary incident. You never want those things to happen. It was disappointing.
"I think everyone was alright. I think what happened in Bangladesh with the rock as well, no one was too rattled," Zampa recalled a similar incident which took place in Bangladesh.
"It was dealt with quite well, I think. It was just a disappointing thing to happen."
Hinting towards the popularity of the game in India which might be the reason, Zampa said, "Indian fans are so great to us which is one of the reasons why it's so hard to travel here. They're so loud, they love cricket and they're so passionate about it. So one person to spoil that is disappointing. Guwahati doesn't get much cricket as it is so for one person to do that and to spoil it for the rest of the Indian fans, it's pretty disappointing."
Topics mentioned in this article