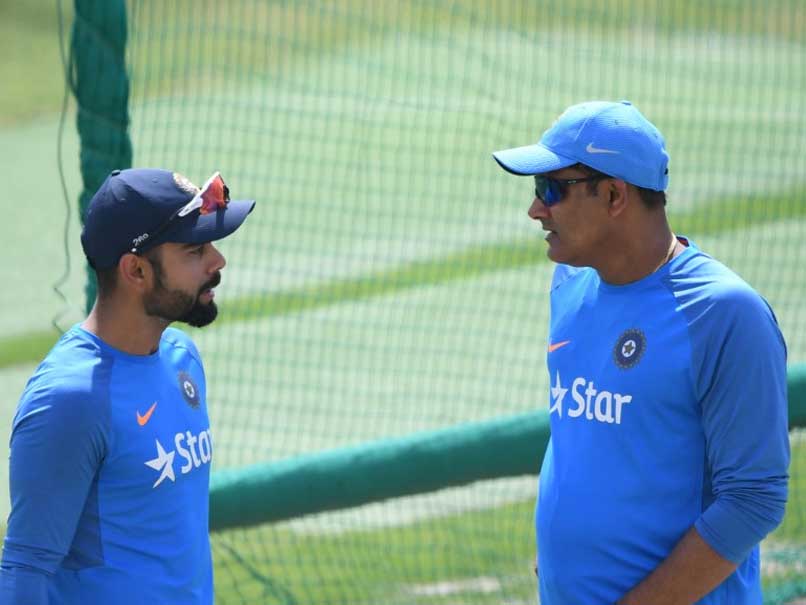 Sourav Ganguly met the Indian cricketers at their hotel for feedback on Anil Kumble.
© AFP
Amid reports of a massive feud between Indian captain Virat Kohli and coach Anil Kumble, former skipper Sourav Ganguly is meeting the entire cricket team at their hotel. Sources say Ganguly, a former teammate of Kumble, is asking for feedback on him as coach. Ganguly is part of the three-member cricket advisory committee that also includes Sachin Tendulkar and VVS Laxman. Reports of a rift between Virat Kohli and Kumble have shaken the country ahead of the team's campaign to win a second straight Champions Trophy.
Here are the top 10 developments about the ongoing saga
Anil Kumble is not willing to continue as Team India coach, sources have told NDTV. Vinod Rai, head of the CoA is due to meet Kumble and persuade him to stay on. If Kumble doesn't budge from his stand, Virender Sehwag is likely to takeover as the next coach of the Indian cricket team.
Cricket Advisory Committee (CAC) member Sourav Ganguly on Friday met Indian cricketers at their team hotel in England for feedback on coach Anil Kumble.
The acting secretary of Board of Control for Cricket in India (BCCI) Amitabh Choudhary and BCCI's General Manager (cricket), MV Sridhar, had a meeting with the members of the Indian cricket team on Thursday.
Sources suggest that the meeting was held with some of the players to discuss about Kumble and find out if there is any discontent.
According to reports in sections of the Indian media, the CoA is trying to broker peace between Kumble and Kohli but the differences are "almost irrevocable".
The vexed issue of the 'rift' between India captain Virat Kohli and Kumble have been categorically denied by Choudhary, who told NDTV that there was 'no smoke', referring to the rumours and conjectures related difference between the two.
Kumble's tenure comes to an end after the ICC Champions Trophy and reports suggest that he will in all likelihood not continue at his current post.
The CAC consists of Sachin Tendulkar, Ganguly, and VVS Laxman. The body will decide on whether Kumble would get an extension or someone else would be chosen.
The BCCI had already issued a press release asking for applications for the post of Head Coach for the Indian men's cricket team, the deadline for which ended on May 31.
Among those who have applied for the post are former India batsman Virender Sehwag, Australian Tom Moody and Richard Pybus.