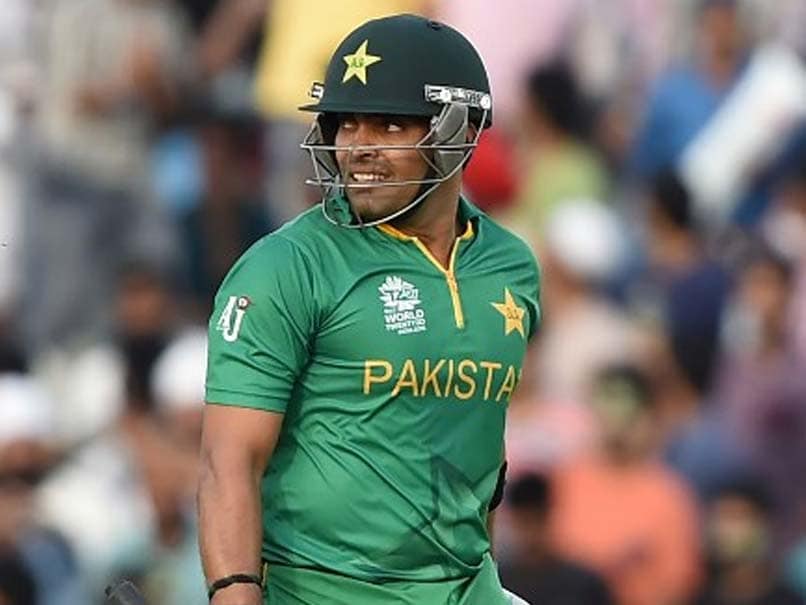 Shaharyar Khan admitted that the whole affair had caused embarrassment to PCB.
© AFP
The Pakistan Cricket Board on Wednesday said that they will carry out an inquiry into Umar Akmal's fitness test fiasco that forced the batsman to miss out on the ICC Champions Trophy 2017. The Pakistan middle order batsman was asked to return home from England by the team management with the approval of the board. Akmal had failed two fitness tests in Birmingham where the team had set up its conditioning camp. Following the incident, the national selectors have already sent Haris Sohail as Akmal's replacement for the tournament.
PCB Chairman, Shaharyar Khan, admitted that the whole affair had caused embarrassment to the board.
"We will be holding a full inquiry into the affair and to confirm what happened. We want to know how Umar was cleared fit to be sent to England where he failed two fitness tests," he said.
"It's a matter of concern for us. We will investigate this matter to fix responsibility. We have to see if Umar really got unfit after reaching England or his test taken in Pakistan had flaws," Khan said.
Khan insisted that the board after consultation with the head coach and selectors decided there would be zero tolerance on having unfit players in the side.
But insiders in the board say that some officials in the PCB and the chief selector, Inzamam-ul-Haq were not happy with the way head coach, Mickey Arthur handled the whole affair.
They are also unhappy with reports from England that the team management didn't treat Umar properly in Birmingham after the fitness tests and he was made to sit on a bench and not take part in any practice and told to return home.
"There is a strong feeling that even if Umar was not 100 percent fit and with 10 days remaining before the first match instead of sending him back the team support staff which includes a trainer and physio should have worked on the fitness of Umar and got him ready for the tournament," one source said.
The PCB chief made his feelings clear about Umar. "What can I say sometimes he fails fitness tests, sometimes he lands up at dance parties. He has made life difficult for himself," he said.
Umar had also been dropped for the tour to the West Indies two months back after failing fitness tests.
(With PTI Inputs)