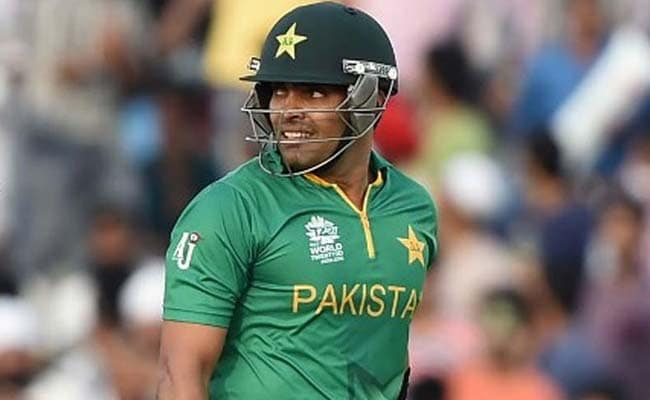 Arthur ordered second test after Pakistan's National Cricket Academy cleared Akmal.
© AFP
The dropping of Umar Akmal from the Pakistan squad for the ICC Champions Trophy, beginning in the UK from June 1, seems to have created a rift between the national selection committee chief Inzamam-ul-Haq and Pakistan team coach Mickey Arthur. According to reports in The Dawn, Arthur was dissatisfied with the initial test conducted by the National Cricket Academy (NCA) and this has created differences between Inzamam-and Arthur. Akmal was cleared by the NCA after the first test was conducted under Inzamam's supervision, the newspaper reported.
According to The Dawn, Umar had initially failed the fitness during the short conditioning camp in Lahore and was not considered for the West Indies tour which followed.
However, the controversial player was declared fit the NCA and the selectors promptly recalled him for the Champions Trophy, The Dawn said.
According to insiders, Dr. Saboor (NCA doctor) conducted the test in presence of chief selector Inzamam, who was keen to pick Umar for the Champions Trophy regardless of his modest returns in the recent Pakistan Cup held at Rawalpindi during which Umar mustered 113 runs.
But Dawn learnt that Arthur, who was in the Caribbean when the tests were conducted at the NCA, expressed his dissatisfaction when heard that Umar had cleared the tests and ordered Grant Luden, the Pakistan team trainer, to take a second fitness test after Umar arrived in England.