Story Progress
Back to home
ICC Champions Trophy: Rashid Latif's Message For Virender Sehwag After Pakistan Won
The two former players having been having quite the tiff over social media off late.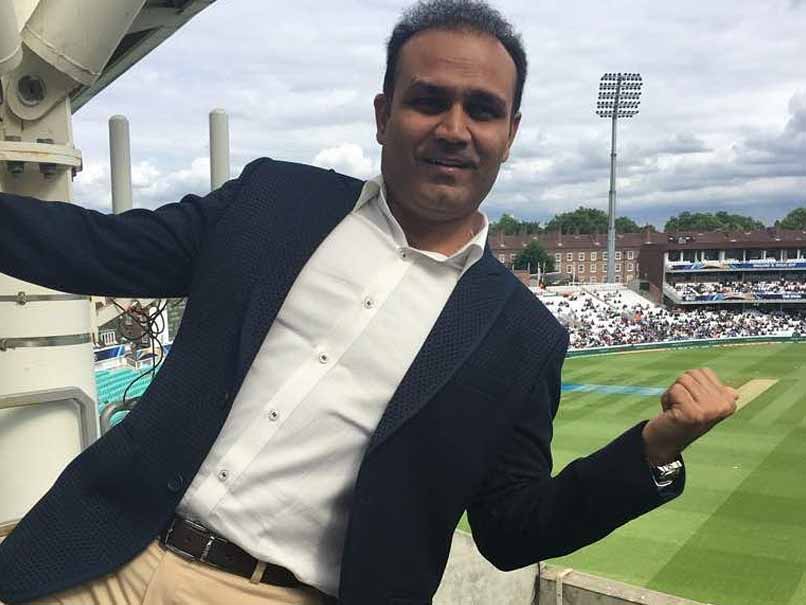 Rashid Latif has sent a final message to Virender Sehwag.
© Twitter
Highlights
Sehwag and Latif had a tiff on social media during Champions Trophy

Pakistan beat India in the final to win the tournament

Latif congratulated Pakistan, spoke well about India too
The war of words between former India cricketer Virender Sehwag and former Pakistan wicket-keeper Rashid Latif has been an ongoing process through the ICC Champions Trophy 2017. On Sunday, when Pakistan, who entered the tournament as World No. 8, outclassed India by 180 runs to lift the title, Latif decided to end the debate between him and Sehwag in a calm manner. He posted a video on YouTube, where he congratulated the Pakistan cricket team for their massive win, but also had good words for Team India.
"Would like to congratulate Pakistan cricket team for the massive victory. There is no answer to this win. It is itself a big reply. India and Pakistan should play together as Asia is the biggest market for the world. Tournaments like Ashes or any other tournaments are not big than India-Pakistan matches," Latif said.
"We have Sri Lanka, Bangladesh, Afghanistan. These are the teams which dominate in cricket world. There should be bilateral series. Indian Premier League (IPL) should consist of Pakistan players, while Indian players should be a part of PSL.
As for Sehwag, this is what Latif had to say: "Nobody is anyone's father or son. Everybody loves cricket. Where did the father-son relation come from? This was something you guys started and we would like to put an end to it.
"This is a gesture from Pakistan. I would wait for a gesture from India, either from Sehwag, or Bollywood star Rishi Kapoor (who too has been in the wars with Pakistani fans). We respect India and we expect the same from our neighbours. There is love between the two nations.
Promoted
Latif appreciated the efforts put in by Kohli and his team.
"We lost in one match and now India lost in the final. This is a part of cricket and this happens in sports. I would like to congratulate Virat Kohli, Rohit Sharma, Hardik Pandya. Jadeja, Ashwin and Yuvraj Singh. Harbhajan Singh has helped Pakistan a lot in the past."
Topics mentioned in this article