Story Progress
Back to home
Narinder Batra Quits IOA In Protest Against Naming of Suresh Kalmadi, Abhay Chautala As Life Presidents
Narinder Batra said he was 'disturbed' at the development and quoted rules from the IOA Statues Rules to say that the nominations of Suresh Kalmadi and Abhay Chautala as life presidents were illegal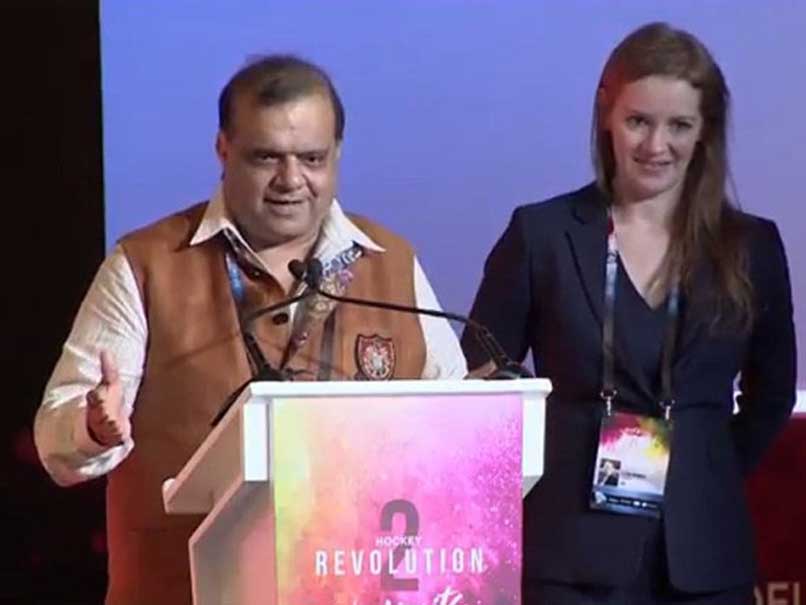 Narinder Batra is the head of International Federation of Hockey.
© PTI
Highlights
Narinder Batra has quit from IOA Associate VP post

He protested against Kalmadi, Chautala's appointments in IOA

Kalmadi, Chautala were earlier named IOA life presidents
Indian Olympic Association (IOA) Associate Vice-President Narinder Dhruv Batra has resigned from his post in protest against the association's decision to name Suresh Kalmadi and Abhay Singh Chautala life presidents.
In a press release addressed to the IOA President and General Secretary, Batra, who was recently named the International Hockey Federation, said that he was 'disturbed' at the development and quoted rules from the IOA Statues Rules to say that the nominations were illegal.
He also said that the decision was taken in 'a total of one minute' without any discussion.
"I am disturbed about a development in IOA AGM in Chennai on 27th December, 2016," Batra said in his statement. "I am told by the members present in the AGM that this particular discussion i.e. nomination of Life President took place as last item in any other item and was proposed and approved in a total of one minute without any discussion and after that the AGM was declared closed and while taking the decisions the statutes of IOA seem to be have been overlooked."
Batra then quoted several clauses from the IOA rules and stressed that none of the IOA members he had contacted had received any information seven says prior to the December 27 AGM, which was a requirement.
"Here I have checked up from quite a few members and none of them have confirmed having received/seen any information 7 clear days prior to the 27th December, 2016 AGM of IOA in relation to appointment of Life Presidents in IOA and did the IOA EB approve of this item for IOA AGM?" Batra asked.
"Dear Sirs, I do not support the decision taken by IOA General Assembly in relation to nomination of 2 Life Presidents and also take this opportunity to thank one of the Life Presidents who refused to accept the offer of IOA."
"Keeping in mind that You/IOA have not taken any action in withdrawing the nomination of Life President of IOA even after 3 days of the AGM, hence as an expression of my protest and objection against the decision, I hereby submit my resignation from the post of Associate Vice President of the Indian Olympic Association."
The IOA's decision on December 27 had also not been received well by Sports Minister Vijay Goel, who subsequently issued a Show Cause notice to IOA on the matter.
Promoted
Kalmadi subsequently resigned, with his lawyer stating that he would not accept any post till his name was cleared in the corruption cases surrounding the 2010 Commonwealth Games.
Chautala also offered to 'sacrifice' his post, but conditional to how the International Olympic Committee viewed his appointment.
Topics mentioned in this article