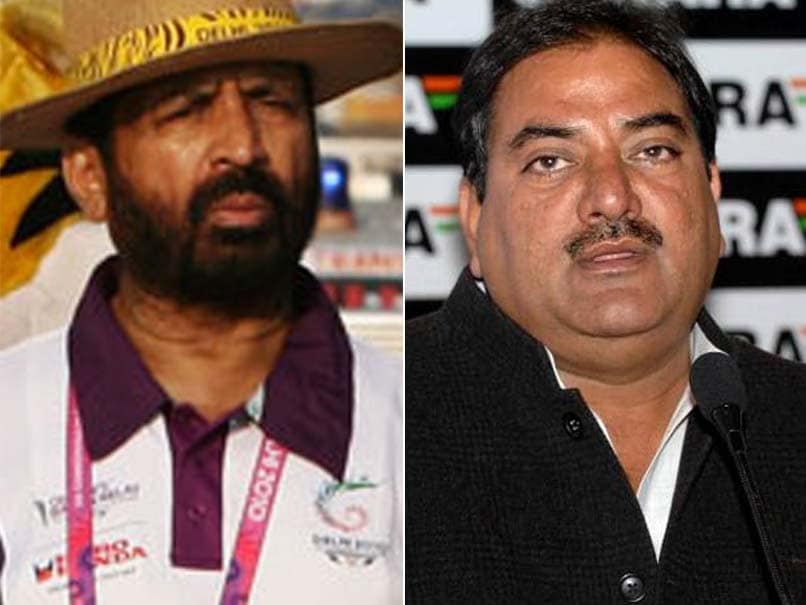 Suresh Kalmadi and Abhay Chautala have several allegations against them.
© NDTV
Both Kalmadi and Chautala, influential politicians, have criminal charges against them and according to Sports Minister Vijay Goel the IOA was earlier "suspended by International Olympic Committee (IOC) when Chautala and Lalit Bhanot were elected office-bearers of IOA and the suspension was lifted only when the two were removed from the management."
The two have a troubled past in sports administration. A look at the top 10 facts about their careers and cases.
# Kalmadi, a former Congress Member of Parliament, was the president of Asian Athletics Association for 13 years from 2000 to 2013. He was last year made Life President of the Asian Athletics body.
# Kalmadi allegedly was involved in corrupt practices in relation to the 2010 Commonwealth Games during his tenure as president of the IOA and chairman of Commonwealth Games 2010.
# Kalmadi, now 72, was also a member of the powerful ruling council of the International Athletics Federation (IAAF) from 2001 to 2013.
# He was accused several offences after the 2010 Commonwealth Games and the cases are pending.
# Abhay Chautala was the primary reason why IOC suspended the Indian Olympic association IOA in 2012, since their rules don't allow charge-sheeted individuals to contest elections.
# The 53-year-old Chautala is involved in a disproportionate assets case, registered against him by the CBI.
# Chautala is charged with holding assets worth over five times his income.
# Chautala took over as the president of the IOA in 2012 following a controversial election process.
# A year later, the IOA amended its Constitution as per directives of the IOC, kicking Chautala out from the post of president and barring him from contesting future elections.
# In 2012, the erstwhile Indian Amateur Boxing Federation (IABF) was also terminated for manipulation in elections by the International Boxing Federation; all this while Chautala was the president.