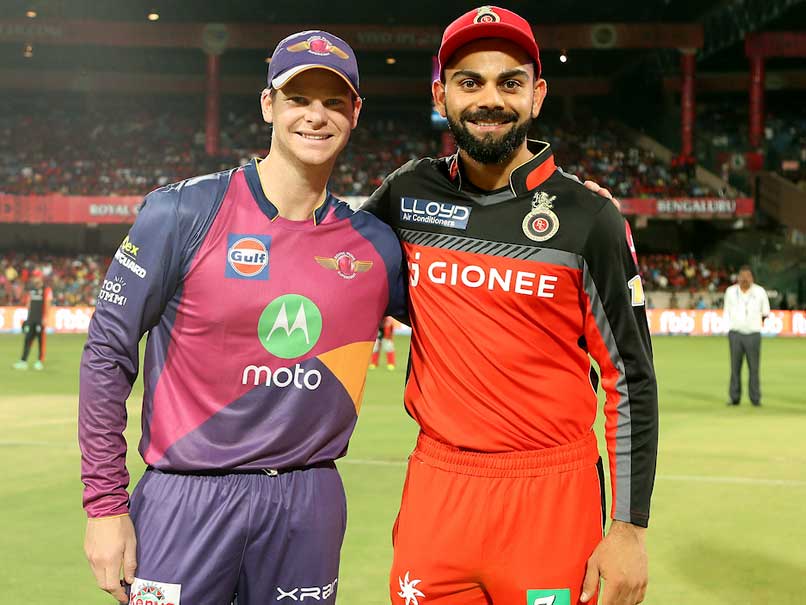 Rising Pune Supergiant will take on Royal Challengers Bangalore on Saturday.
© BCCI
Rising Pune Supergiant (RPS) would be very keen to add more points to their kitty and consolidate their position as they try to catch up with the top teams. Royal Challengers Bangalore (RCB), on the other hand, seem to be headed for the exit door at breakneck speed. With the league approaching its end, RPS would not like to join RCB on the way out.
Top 5 picks for RPS vs RCB match
Mahendra Singh Dhoni: Mahendra Singh Dhoni always delivers. If not with the bat, then with his wicketkeeping gloves. Or both. Either way, he is a key cog in the RPS scheme of things and his contribution is vital.
Ben Stokes: With the richest purse in the IPL 2017 auction, the Englishman was under tremendous pressure to perform. He did so tellingly against Mumbai Indians as his side won crucial points in an away match.
Imran Tahir: The South African leg-spinner had a great start to the IPL 10 season, but seems to have faded away a bit. Nevertheless, he is still quite an important member of the RPS bowling line-up and will probe vital when the chips are down.
Virat Kohli: Virat Kohli's IPL campaign is threatening to go completely off the rails way before the league is over. The RCB skipper absolutely hates to lose, but his expression off late tells us that he is running out of ideas. Not a good sign for RCB.
Yuzvendra Chahal: The leg-spinner has been in the thick of things for RCB and is one of the most effective spinners in IPL 10. RCB will need him to fire on all cylinders if they want to make a realistic attempt to make a real fight of it.