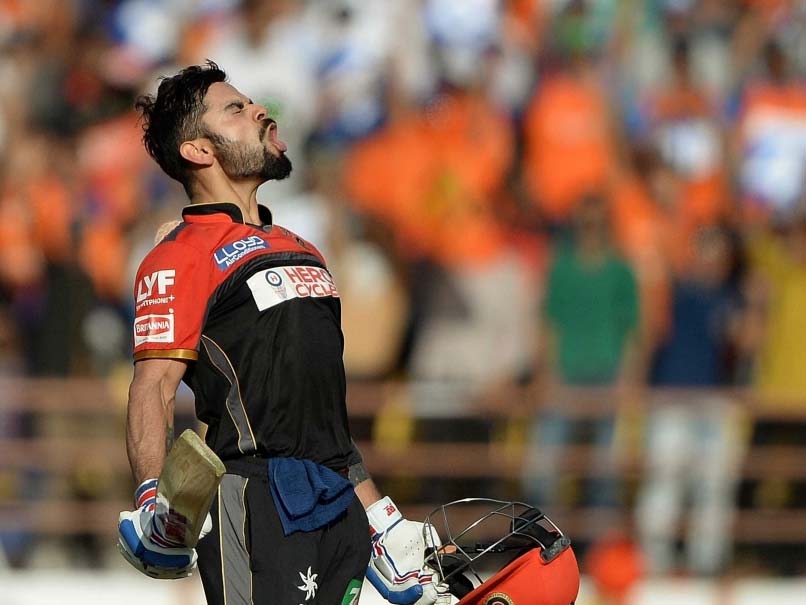 Viv Richards praised Indian cricket captain Virat Kohli ahead of the IPL.
© AFP
Virat Kohli is the favourite player of cricket legend Sir Vivian Richards, who thinks the Indian skipper pushes the envelope and loves his competitive nature. "I am not going to get into a discussion on who is the best player in the world nowadays and I already have my favourite in Virat Kohli," Richards told NDTV in the run-up to the Indian Premier League Season 10, which got underway in Hyderabad on Wednesday. Kohli would be missing the first few matches of the IPL due to the shoulder injury that he suffered during the Test series with Australia, but that doesn't change Richards' opinion.
Responding to a question equating him to Kohli, the West Indian batting legend responded, "I feel quite privileged that you would equate me, a blast from the past, with these modern day players.
"I like Virat's style, I like his competitive nature and his willingness to try and achieve as much as he can at all times, to just basically push the envelope, in my opinion," he added.
"This is what I hope that the modern day game has helped develop in the individuals that you mention," Richards added.
Richards, who was involved with the Delhi Daredevils as a consultant in the last edition, would not be drawn into commenting on any one team winning IPL 10.
"I would have some sentiment towards Delhi Daredevils, but any team that gets the right break and play well enough have a great chance of winning," Richards said.