Story Progress
Back to home
India vs England T20Is: Why Parvez Rasool Is Not Happy With R Ashwin's Exclusion From The Squad
Parvez Rasool was included in place of Ravichandran Ashwin for the Twenty20 series against England starting from January 26.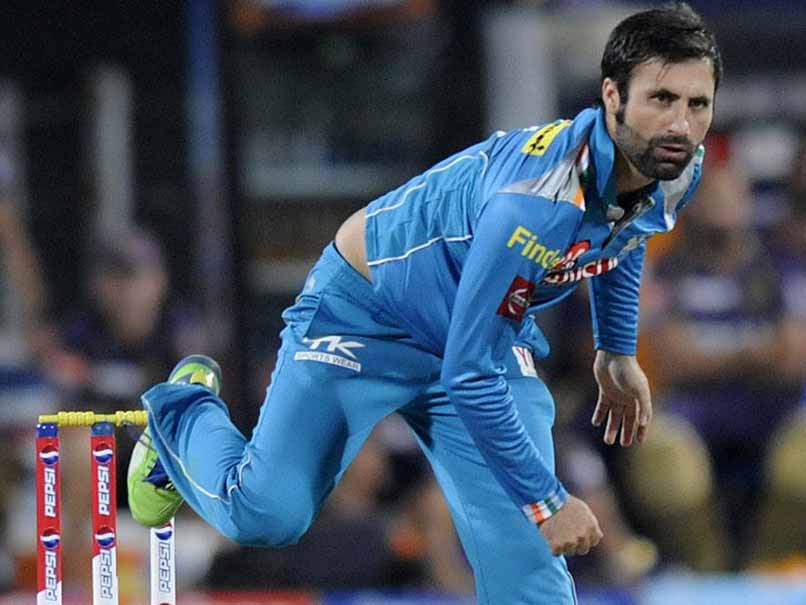 Parvez Rasool was named as a replacement player for R Ashwin
© Facebook
Highlights
Parvez Rasool was named as a replacement player for R Ashwin

I want to share the dressing room with R Ashwin: Rasool

He has played only one ODI for India
Off-spinner Parvez Rasool'sjoyon being named in the T20 squad for the series against England is a little less than complete. Named as a replacement for Ravichandran Ashwin, the bowler will find his urge to share the Indian dressing room with Ashwin, the world's No. 1 spinner, unfulfilled. "I had no clue that Ashwin has been rested for the series. Actually, when I got a call from the BCCI office, I thought this will be a first chance for me to share the dressing room with Ashwin. Seven days with a player of his calibre means I can learn a lot," Rasool, the first player from the Kashmir Valley to play for India, said.
"I was training with the state team in Jammu for the Syed Mushtaq Ali Trophy. I got a call from the BCCI office in the morning and now I am rushing to catch a flight to Delhi," he said.
Rasool, who has played only one One-day International for India in 2014, feels that he has become a much better cricketer than when he played his lone international match.
NEWS ALERT - @ashwinravi99 & @imjadeja rested for T20Is, @MishiAmit & Parvez Rasool to replace the duo in the team #TeamIndia #INDvENG

— BCCI (@BCCI) January 23, 2017
"This year before the Ranji Trophy, there was an NCA (National Cricket Academy) camp for spinners only. There I had sessions with Narendra Hirwani and Nikhil Chopra. I believe those 20 days at NCA were very fruitful. I dissected my own bowling.
"Because you have to also play a restrictive role in the IPL, I was pushing the ball faster through the air. Hirwani sir told me that moment you push it faster, the revs on the delivery would be lesser.
"Nikhil sir also told me to be a bit slower through the air and give the ball more air. The 38 wickets in the Ranji Trophy are a testimony to that," he explained.
Rasool thinks that his 3/38 for India A against England in the warm-up game also helped him get a call-up.
"It is very essential to perform consistently throughout the season but I believe there are certain matches where the selectors are keenly watching you. If you can perform there, your case becomes stronger. Two of my three wickets were Ben Stokes and Jos Buttler. Once you are getting wickets against an international side, you know can belong to this level," said Rasool.
The spinner is also excited to share the dressing room with senior players and also with Team India coach Anil Kumble.
"I have not had too many interactions with Anil sir. This is an opportunity where I can learn a few things from him. Also Virat's presence in the side makes it easier for me as he has been my captain in the Royal Challengers Bangalore.
"I don't need to elaborate on Virat's dedication. But the lasting memory that has stayed with me is his innings against KKR after getting stitches in his hand. He was in pain but he didn't even flinch one bit. I saw him and felt that that's what a world class cricketer means. Every day with Virat is a learning experience," said Rasool.
Asked if he would be able to cut down on the rogan josh and other Kashmiri delicacies, Rasool starts laughing.
"I am trying but it is very difficult to sacrifice your love for food and especially when the world knows how delicious Kashmiri cuisine is.
"But I am trying to cut down and obviously, you have Virat as an example."
For someone who has been a role model for aspiring cricketers from the valley, Rasool has only one piece of advice.
Promoted
"In Indian domestic scenario, it does not happen that you have performed and not been rewarded, whether it is A team, U-19 or senior team. It does not matter from which part of India you hail from. Performance never goes unnoticed," he concluded.
(With inputs from PTI)
Topics mentioned in this article