Story Progress
Back to home
Ravichandran Ashwin Reveals How He played Through Injury Against England
Ravichandran Ashwin said that he played with 60-70 percent of his potential in the series against England and New Zealand due to sports hernia.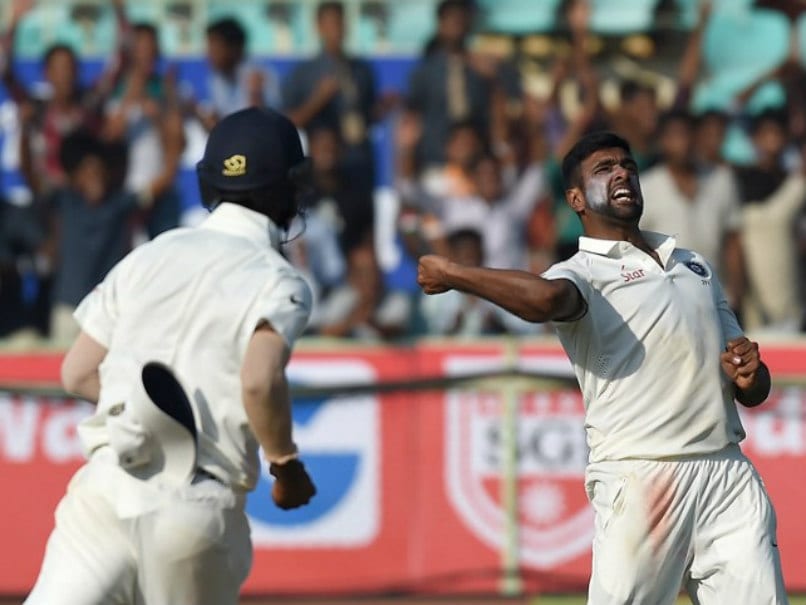 Ashwin revealed that he played with 60-70 per cent potential against England
© AFP
Highlights
Ashwin revealed that he played with 60-70 per cent potential

He bagged 28 wickets in 5 Tests against England

The off-spinner has sports hernia
Like Virat Kohli in batting, Ravichandran Ashwin is in the form of his life with the cricket ball and in no time has become the No.1 bowler of the current Indian set-up. He is creating doubts in batsman's mind at will and was termed the 'Bradman of bowling'by none other than Australian legend Steve Waugh. Everyone was hailing the off-spinner's performance as he bagged 28 wickets in five matches against England, but few people know the pain he had to go through during the series and how he managed to bowl with 60-70 per cent match fitness.
"I had athletic pubalgia (sports hernia) and I have managed that since the series against England. I needed the break to recoup before the Test series. The break was about rehab, about training and doing active recovery. It basically occupied most of my time. It was all about getting ready for the Test series. It Is very important to get back to your drawing room and do things that help you relax before an important series. These series can be exhaustive both mentally and physically. It is crucial to recharge your batteries," said Ashwin in an interview.
Ashwin, who is concerned about his frequent injury issues also said that for the upcoming Test series against Australia he is going to look at the series as a 20-day programme.
"I will try to get through the 20 days. My injury concerns have been a bit of an issue. It was on the back of my mind in the last two series. Against New Zealand and England I could perform only 60-70 per cent of my potential. I'm trying to get better and put more strength on my body. Sports Hernia is something that can't be managed easily. It's been a big challenge for me. It takes a lot of time to warm up these days," he said.
The off-spinner also said that he is surely looking to match Anil Kumble's record of 619 Test wickets but would not like to go beyond the coach's record. "I don't think I would want to extend one wicket more than what Anil Kumble achieved. If I did it would be a matter of great honour."
Ashwin recently became the quickest in cricketing history to achieve 250 wickets in Tests. He managed to bag 254 wickets in just 45 matches. When asked what would it mean to him if he could surpass Muttiah Muralitharan's tally of 800 wickets, which is the highest in the longest format of the game, Ashwin said, "It's a massive achievement to go anywhere near Murali's tally of 800 wickets. If I get there, it would be like surpassing my human limit."
The 30-year-old, who played his first Test in November 2011, looks prepared to face Australia and says that he doesn't have any fixed plan for the explosive opener David Warner.
"Honestly, I don't have any plans for him. Aussies are all fine players. Test cricket is not like T20 or one-day where you come up with a single plan and succeed in executing it. You have to try and restore balance and intensity over a five-day period.
"Warner is a massive player and he can change games around in a session. But, he can't come and play on the fourth day like he does on the first. I think we have got enough resolve to stop him," he said.
Topics mentioned in this article