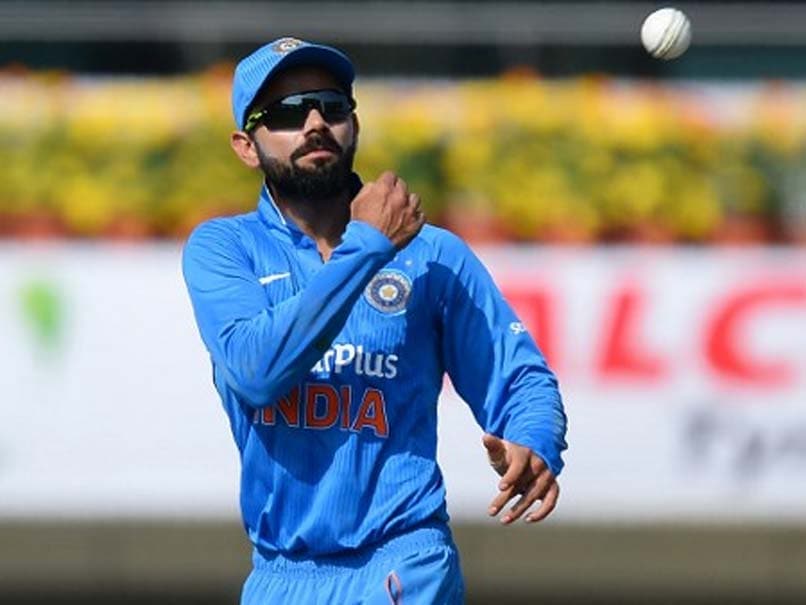 India will play the first One-Day International match against England on January 15.
© AFP
The three-match One-day International series between India and England would have been, under other circumstances, just another of a slew of such bilateral contests that the Indian winter sees every year. But this one is different, since a sequence of events have made it a whole new ball game. India go in with a new captain, as Virat Kohli will walk the Indian ODI side out instead of MS Dhoni. Off the field too things have changed. The BCCI mandarins have been removed by the Supreme Court and there were even rumours that some of the disaffected former officials were trying to scuttle the series.
So, as things stand, this is not just another series.
Nevertheless, the biggest truth about cricket is that once the umpire calls "Play", everything else takes a back seat.
India would be favourites - they always are when at home. Plus, they have really put it across to the English in the Test series that ended in December.
But that does not necessarily mean that the ODI series will go completely one-way. England have a lot to prove and with the 28-day gap between the Tests and the ODIs, they have had time to bandage their wounds, leave behind some of the casualties of the Tests and come back with reinforcements.
India will be almost full strength. Still missing would be Rohit Sharma and the new-found sensation of Jayant Yadav, as also the injured Mohd. Shami.
But back in business is Yuvraj Singh, after three years in the wilderness. That in itself makes the series different.
England will be under new leadership as well. While Eoin Morgan has been leading the limited-overs side for a while, his coming back to India instead of the beleaguered Alastair Cook can only be good news for England.
Essentially, it will be a battle worth watching, in terms of what new tactics skipper Kohli implements, how involved Dhoni is and how effective Yuvraj is.
These three names are enough to make this series a success. So let the games begin.