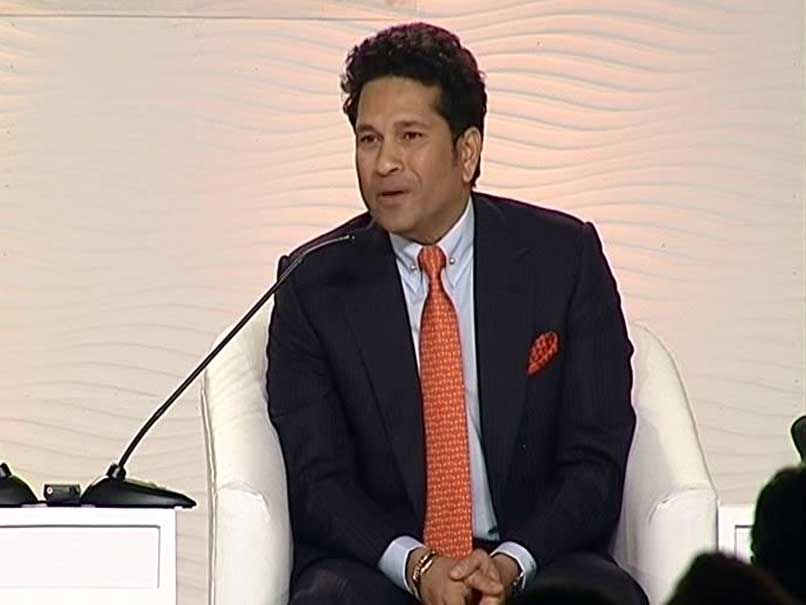 Sachin Tendulkar backed the Indian team to bounce back after the Pune defeat.
© NDTV
After the massive 333-run defeat to Australia within three days of the opening Test, former India skipper Sachin Tendulkar on Sunday had a message for Virat Kohli and his boys that is bound to lift their spirits. Captain Kohli himself described the hosts' meek batting display in the opening Test against Australia in Pune as the team's worst in the last two years. The world's number one Test side was bundled out for 105 in the first innings and 107 in the second as the visitors took a 1-0 lead in the four-match series following their sensational win at the Maharashtra Cricket Association Stadium on Saturday.
Tendulkar, who Kohli regards as his cricketing idol, said one loss does not decide the outcome of a long series.
"Coming to India-Australia Test series, it was a tough Test match for us. But it is a part and parcel of the game. The loss (in the first Test) does not mean that the series is lost, the series is still wide open," Tendulkar said.
"Knowing the spirit of the Indian team I know that they will fight back hard. Australian team also knows about it because when we beat them, we also knew that they are going to come back at us really hard. I have no doubt that the Indian team is going to come back and compete hard," he added.
Unlike Tendulkar, Sunil Gavaskar however did not mince his words when it came to dissecting India's performance.
"Finishing in half-an-hour just after tea was unbelievable. Indians were a little careless. The Indian batsmen needed to realise that they needed to stay on the wicket," Gavaskar said
"I can't really remember India losing in two-and-a-half days. It was a bit surprising the way India tackled the Australian spinners. It was probably a bad day. I am disappointed with a lack of fight shown by the Indian team. Getting out in 75 overs in two innings is just not done. This was one of the worst defeats of the Indian team," he added.
(With inputs from agencies)