Story Progress
Back to home
Ravichandran Ashwin's Derisive Shot At Brad Hodge's Apology To Virat Kohli Is Priceless
From this year onwards, March 30 will be remembered as 'World Apology Day,' R Ashwin tweeted.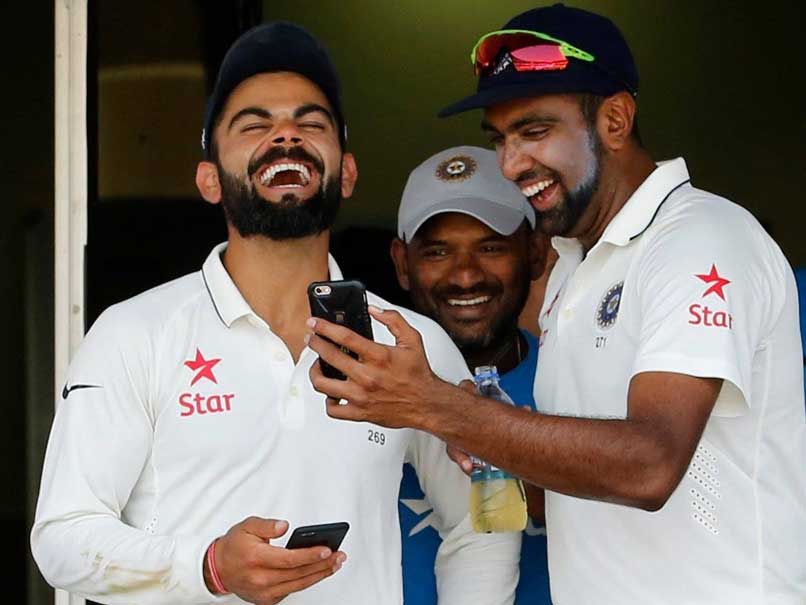 R Ashwin reacted on Brad Hodge's Apology to Virat Kohli
© R Ashwin/Facebook
Highlights
Ashwin took to Twitter to react on Brad Hodge's apology to Kohli

Ashwin will play for Pune Supergiant in IPL 10

Brad Hodge tendered an apology to Kohli for his harsh comments
India off-spinner Ravichandran Ashwin took a derisive dig at former Australian batsman Brad Hodge's apology to Virat Kohli after his comments regarding the Indian captain's decision to pull out of the Dharamsala Test due to a shoulder injury. Reacting to Hodge's 'sorry' Ashwin tweeted, "March 30 will be remembered as 'World Apology Day'." Hodge came under fire in the sub-continent for his suggestions that Kohli had not played the Dharamsala Test in order to save himself for the Indian Premier League (IPL).The Australian, coach of the Gujarat Lions team in the IPL, issued a long apology on Thursday morning to the Indian captain and passionate Indian cricket fans.
"I take this opportunity to apologise to the people of India, cricket fans, the Indian national cricket team and particularly Virat Kohli for my previous comments," Hodge posted on Twitter.
March 29, 2017
Ashwin reaction on Twitter was priceless. "On a lighter note, from this year onwards, 30th March will be remembered as World Apology Day."
On a lighter note, from this year onwards 30th march will be remembered as world apology day.

— Ashwin Ravichandran (@ashwinravi99) March 30, 2017
Kohli pulled out of the Dharamsala Test after suffering a shoulder injury on the opening day of the Ranchi Test. He failed to recover in time from his injury and sat out the decisive Test that India went on to win. The Indian skipper had made it clear on the day before the Test that he would play only if 100 per cent fit.
Australia's Glenn Maxwell was also at the centre of controversy over Kohli's injury when he grabbed his shoulder in parody and grinned at his team-mates after making a similar stop later in the third Test.
Topics mentioned in this article