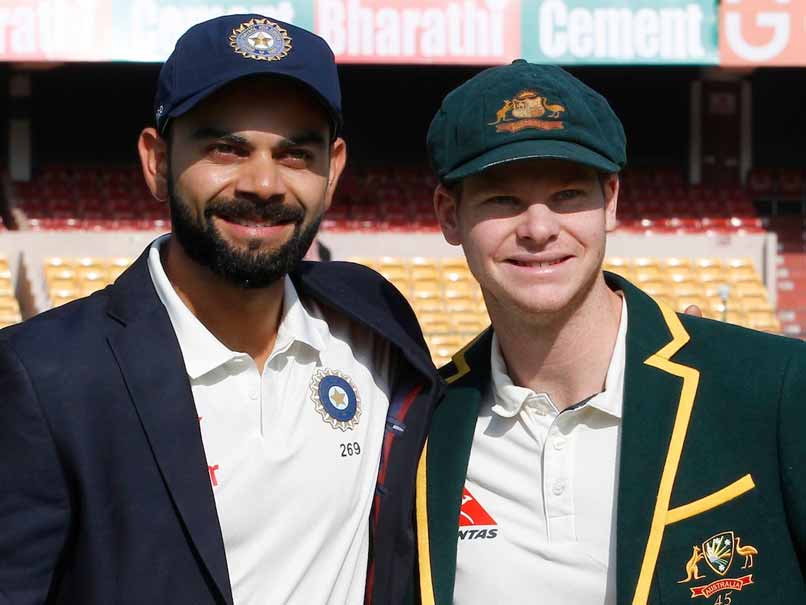 Steve Smith said that he is not sure if Virat Kohli was hinting at him in his tweet
© BCCI
Australia captain Steve Smith said on Thursday that he is not sure if Virat Kohli was hinting at him in his tweet but for him, the series is well and truly over and the Indians had outplayed the Aussies. Smith is all but set to lead Rising Pune Supergiant in the 10th edition of the Indian Premier League (IPL) starting on April 5. The 27-year-old said that Kohli is the best person to answer whether he falls in that bracket of people the Indian captain doesn't want to be friends with.
Kohli had tweeted earlier on Thursday, "My answer at the post-match conference has been blown way out of proportion. I did not categorically say the whole Australian team but only a couple of individuals. I continue to be in good terms with the few guys I know & who I've played with at RCB & that doesn't change."
Responding to questions about this, Smith said, "I don't know if I am one of those couple of players Virat was hinting at in his tweet today. That is for Virat to answer.
"For me the series is done and dusted and India have outplayed us. I am now ready to lead a new bunch of team at the Pune Supergiant," he told the media in the backdrop of a Supergiant promotional event in New Delhi.
Comparing Kohli's leadership style with that Ajinkya Rahane, who was the stand-in captain for India in the final Test in Dharamsala, Smith said, "Rahane was cool and collected on the field while Virat was very aggressive and emotional."