Story Progress
Back to home
ICC Champions Trophy, India Vs Pakistan, Face-Off: Virat Kohli vs Mohammad Amir
ICC Champions Trophy, India vs Pakistan: Virat Kohli's tendency to drive through the covers plays right into Mohammad Amir's hands.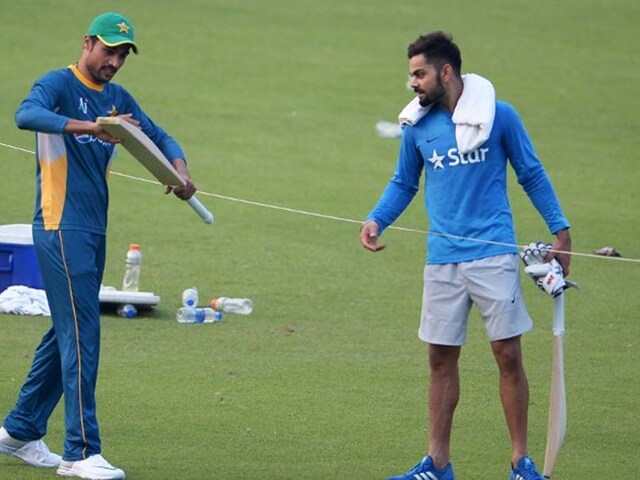 Virat Kohli vs Mohammad Amir will one of the key battles to watch out for when India face Pakistan.
© AFP
Highlights
India face Pakistan on Sunday

Virat Kohli vs Mohammad Amir will be a key battle

India won both their Champions Trophy warm-ups
The much-hyped India-Pakistan ICC Champions Trophy match has grabbed the attention of the entire cricket-following fraternity and almost everyone is keyed up about the contest, scheduled for June 4 at Edgbaston. The match will also see some contests within the main game, with individual players matching wits and skills. Among them will be Virat Kohli and Mohammad Amir. Kohli and Amir had very similar beginnings as cricketers – they were both the young genius of their teams, a player who would carve the future of the nation's cricket.
 
But as time passed, Kohli began growing as a player while Amir sadly fell victim to the lure of making easy money through dishonest means.
But now he is back, a more mature man and in no way an inferior bowler.
Kohli, on the other hand, is struggling as a batsman and has been since the Australia series.
With Amir's ability to take the ball away from the right-hander and also swing it back in, from both over and around the wicket, he is definitely going to test Kohli.
Kohli has this tendency to swing his bat at the ball outside the off stump, his hand-eye coordination leaving the footwork miles behind.
Promoted
That is the kind of stuff that the left-arm seam of Amir is naturally keyed to take on, so this will be something that the Indian skipper will have to deal with.
How India or Pakistan fare may well depend on how India's prime batsman or Pakistan's main bowler fares in this key clash.
Topics mentioned in this article