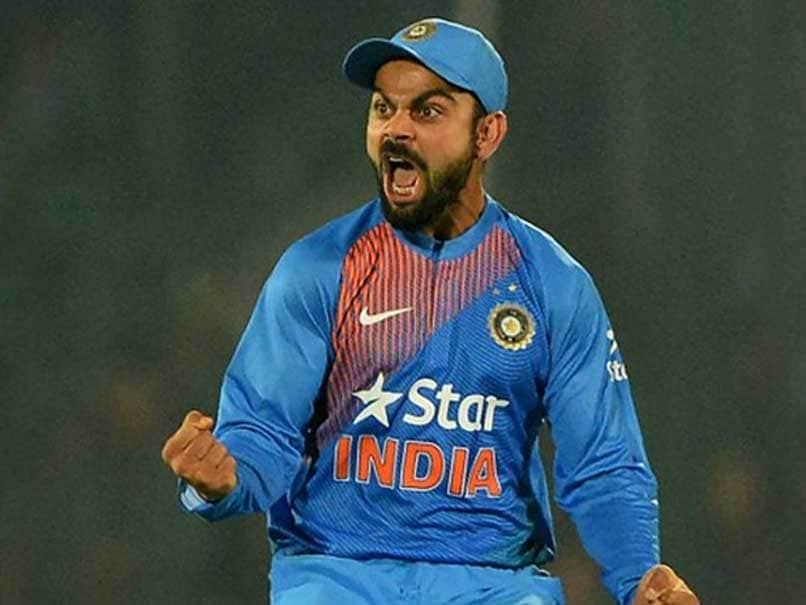 Virat Kohli will be leading Team India in the ICC Champions Trophy.
© AFP
Former Australian batsman Mike Hussey said on Friday that though Virat Kohli was not in his elements in the Indian Premier League (IPL) it will be a mistake for the other teams to write him off in the ICC Champions Trophy. Hussey said Kohli was a class player and writing him off will mean that teams would have to eat a humble pie. "He is a class player and anyone who wants to write him off in this tournament will probably have to eat humble pie," Hussey told PTI. "You can't keep a gun player down for long and I am sure he will be very determined to play well in England and show the world his class again."
Hussey believes that the form of Indian batsmen will have no bearing on the tournament. "I don't think it will have much effect at all. It is a new tournament in a different country, different team and different conditions. It's all about starting well, getting some momentum and confidence going early in the tournament."
Commenting on the playing conditions in England, Hussey said, "I feel from a batting point of view, you need to wait for the ball more and play as late as possible. In Australian conditions, as the pitches are generally true and you can go at the ball and hit through the line."
Talking about the role of bowlers Hussey concurred that spinners will have a primary role to play at Birmingham, Cardiff and The Oval.
"It is hard for me to say when I haven't looked at the pitches, but if they are dry, then I definitely think the spinners will play a role in the tournament."
Hussey who has played 185 ODIs for Australia said that Australia have a very good chance to win the trophy. "I think Australia has a great chance. The team looks strong but it is a very tough competition to win as all the teams are very good and you can't really afford any slip-ups along the way. If the team starts well and gets their confidence up, then they will be hard to stop."
Hussey was thoroughly impressed with Steve Smith and David Warner's IPL performance. "But they always seem to be in good form! They are both crucial to Australia's chances, they always are. It is good that they have been playing cricket and are in good form leading into the tournament," said the West Australian.
While he feels that the Champions Trophy final could become a limited overs 'Ashes' rivalry between England and Australia, he won't mind an India versus Australia summit showdown.
"Of course it can happen, if India can get through to the final! Just teasing you," he signed off laughing.
(With PTI Inputs)