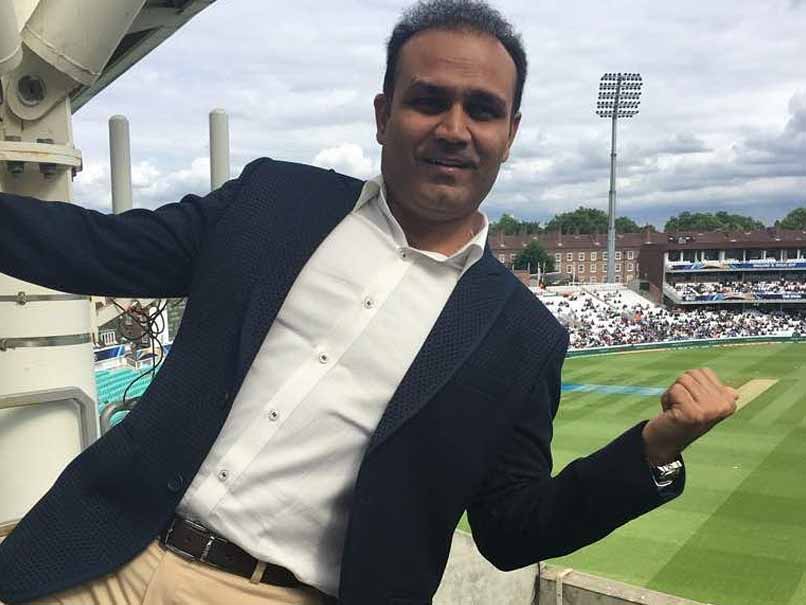 Virender Sehwag is often described as 'Twitter King' by his fans.
© Twitter
Virender Sehwag has spiced things up not just in the commentary box but on Twitter too. Known for his wit and sarcasm, the former India opener caught Sourav Ganguly and Australian spin bowling legend Shane Warne off guard on the sidelines of the India-Pakistan Champions Trophy encounter. "The future is shaped by one's dreams. These legends still don't waste time in following their dreams. Sone ka Maza@SGanguly99 @ShaneWarne," tweeted Sehwag with photos of the duo.
Ganguly and Warne were sleeping between commentary duties at Edgbaston when Sehwag decided to capture the perfect shot.
"Hahahaha! Got me on the rain break legend ?????????," replied Warne.
With several breaks during the India-Pakistan match, Ganguly and Warne probably thought it was a good time to take up nap. Little did they know, that photos of them sleeping would land up on Twitter a day later thanks to their commentary colleague.
India crushed Pakistan by 124 runs in a rain-interrupted match which saw the target revised to 289 in 41 overs. Pakistan's batting order crumbled thanks to India's brilliant bowling attack. Umesh Yadav led the way, returning with figures of 3/30. Ravindra Jadeja (2/43) and Hardik Pandya (2/43) pitched in with two wickets each as Bhuvneshwar Kumar helped with one. For Pakistan, Azhar Ali scored the highest with a half-century.