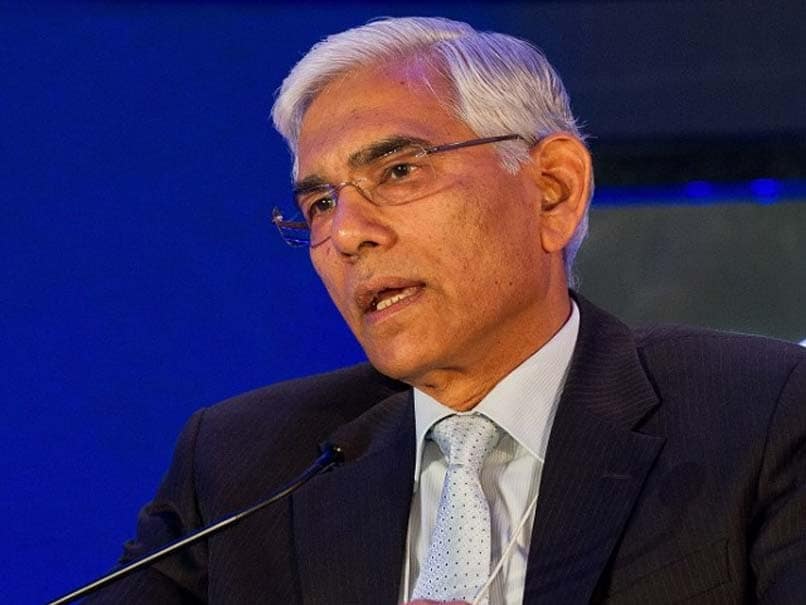 Vinod Rai will head a four-member panel at the BCCI.
© AFP
Vinod Rai, former Comptroller and Auditor General is now the new BCCI boss, named by the Supreme Court on Monday as the head of a four-member team of administrators who will run the Indian cricket board. The announcement by the top court marks the end of a long process that began with court setting up the Justice Lodha Committee in January, 2015, to clean Indian cricket up after allegations of widespread corruption in the running of the sport.
The other members of the panel are noted historian Ramachandra Guha, IDFC Managing Director Vikram Limaye and former Indian women's team captain Diana Edulji.
"I have no BCCI exposure but am very fond of cricket," Mr Rai told NDTV. "I will be a night-watchman to ensure smooth transition. I am very interested in ensuring game continues in the right direction," he said
The Supreme Court picked the four names after three sealed envelopes were submitted to it. Amicus Curiae Gopal Subramaniam and advocate Anil Divan, the state cricket associations represented by Kapil Sibal and the BCCI had all suggested names for administrators.
Retired Chief Justice of India RM Lodha, who has suggested sweeping changes in the way the BCCI, the world's richest cricket body is run, said today that was very satisfied.
"This is interim arrangement intended to work until reforms suggested by us and accepted by the Supreme Court are put in place," he said.
"The four names which have been selected are very good, must help in implementation of our report," he added.
Meanwhile, Vikram Limaye said the new administration will work towards ensuring better governance at BCCI. "I take up the responsibility with utmost seriousness and will be working to ensure better governance in the BCCI," he told PTI.
"I have just exchanged a text message with Mr (Ramachandra) Guha. Will have a detailed discussion with him in the evening. One part of our job will be to implement the reforms of the Justice Lodha panel. But that is only a part of the job. There are a lot of things that we need to sit down and figure out as to how we will be going about our job," he added.
Former BCCI president Anurag Thakur and general-secretary Ajay Shirke were sacked by the Supreme Court on January 7 after they failed to implement reforms suggested by the Lodha panel.
The top court had then sought names of those who can run the BCCI as most of the office-bearers had fallen foul of the Lodha Committee recommendations in terms of age or tenure.
(With inputs from A Vaidyanathan, Rica Roy and PTI)