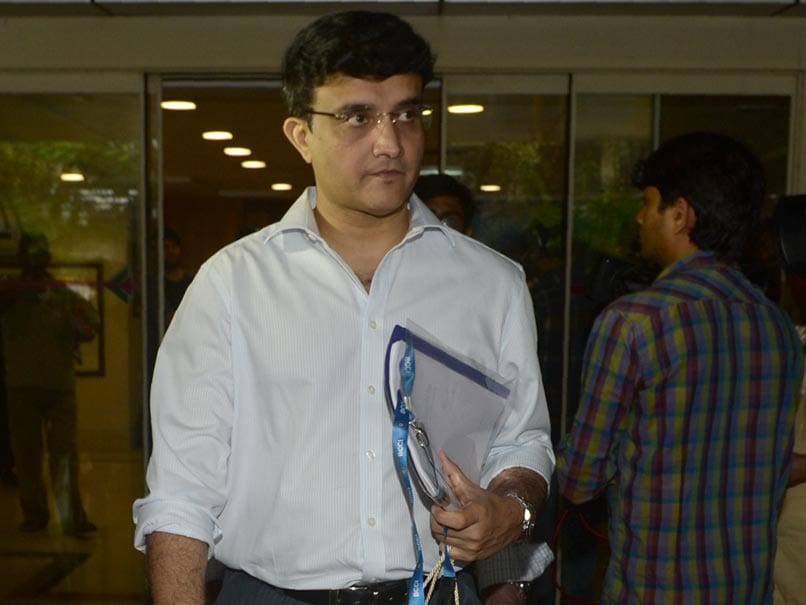 Sourav Ganguly's BMW broke down on Lee Road near Exide crossing in Kolkata.
© AFP
Former India captain Sourav Ganguly has a fleet of mean machines and normally prefers travelling in his luxurious BMW. The people of Kolkata were taken aback on Tuesday when they saw their most loved icon Ganguly getting down from a yellow ambassador to attend a BCCI meeting. Ganguly boarded the taxi after his BMW broke down at the Exide crossing.
"The BMW broke down on Lee Road near Exide crossing. He hired a yellow taxi and rushed to the meeting," Ganguly's driver said.
Ganguly, also known as the 'Prince of Kolkata', was seen getting down from an ordinary yellow taxi outside the premises of a five-star luxury hotel.
The CAB president then chaired the technical committee meeting of the BCCI.
Recently, Ganguly was involved in a tussle over his berth as he took a train ride for the first time since 2001. Dada, who was travelling to unveil his eight-foot tall bronze statue at Balurghat, was forced to change his berth after the fracas.
Ganguly, who was with Cricket Association of Bengal (CAB) secretary Abhishek Dalmiya on the Padatik Express, had an argument with another passenger who had occupied his seat. The latter did not agree with Ganguly, which compelled the Railway Protection Force (RPF) personnel to intervene.
Ganguly was then offered a berth in AC 2-tier.
Ganguly unveiled his statue at the Bikash Maidan, where scores of fans turned up to get a glimpse of their favourite cricketer. Interestingly, the sculptor of the statue, Sushanta Pal, had never met Ganguly before.
Looks like me ...???? pic.twitter.com/ka4VHJl9ow

— Sourav Ganguly (@SGanguly99) July 15, 2017
Ganguly was also the part of the BCCI's Cricket Advisory Committee (CAC), which appointed Ravi Shastri as the Indian cricket team head coach.
(With PTI inputs)