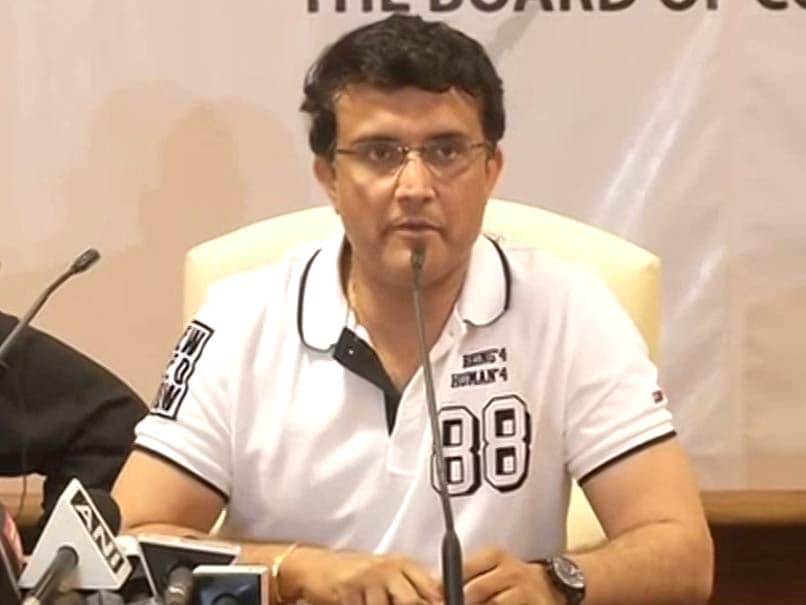 Sourav Ganguly spoke extensively on the issue during the BCCI technical committee meeting
© NDTV
After veteran spinner Harbhajan Singh wrote a letter to former Indian cricket team coach Anil Kumble a couple of months back regarding the financial condition of an average Indian domestic cricketer, former India captain Sourav Ganguly urged the BCCI to consider a substantial pay hike for domestic cricketers plying their trade in Ranji Trophy on Tuesday. While the elite Indian cricketers are a sorted lot along with a handful of first-class players, who have IPL contracts, an average domestic cricketer still gets a match fee of Rs 1.5 lakh (first XI player) for a first-class game (Ranji Trophy and Duleep Trophy) compared to the Rs 15 lakh for a Test match.
It was learnt that Ganguly spoke extensively on the issue during the BCCI technical committee meeting in Kolkata on Tuesday.
"Ganguly enquired as to what all issues were raised at Ranji Captain and Coaches' Conclave in Mumbai. He was informed that all captains spoke about match fee hike in domestic tournament which has been an issue," a BCCI technical committee member, who can't be officially quoted told PTI.
"When he was told that an average Ranji cricketer earns Rs 10 lakh for a season, he said that it is very less. Dada's argument was not all domestic players have jobs. Therefore a lot of talented cricketers become insecure if they are injured or out of the team," the official said.
It was learnt that Ganguly advised the members to seriously think about a substantial hike for the players and members agreed in unison.
There is a possibility that BCCI will hike match fees as they are expecting a windfall from IPL broadcast rights.
(With PTI Inputs)