Story Progress
Back to home
India vs Bangladesh: Mushfiqur Rahim Laments Lack Of Chances To Prove Mettle
Bangladesh captain Mushfiqur Rahim rued the lack of opportunities for his team at the Test level and also blamed other nations for not inviting them to play a bilateral series more regularly.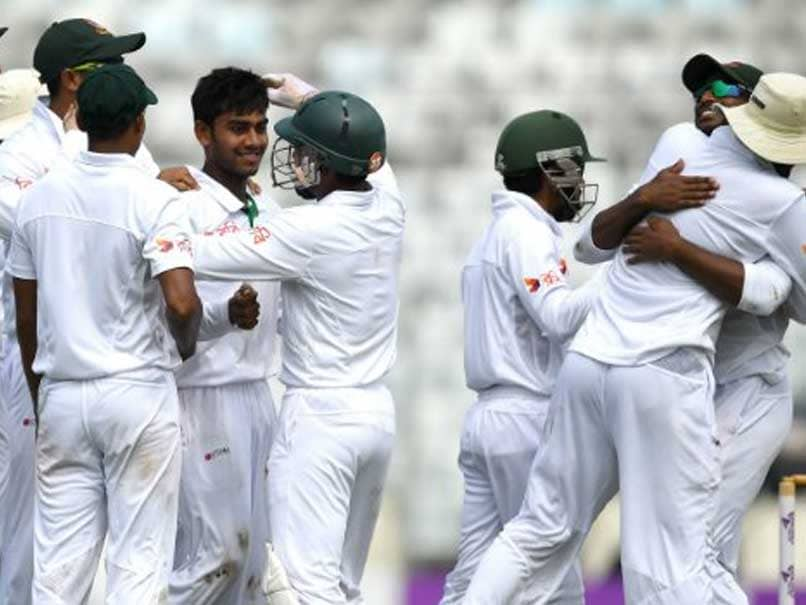 Bangladesh will play India in a one-off Test in Hyderabad Thursday onwards.
© Bangladesh Cricket/Twitter
Highlights
Mushfiqur Rahim is the captain of the Bangladesh team

Bangladesh will play a one-off Test against India

The match will be played from February 9 to 13
Bangladesh have had a decent run in the shorter formats of the game but little to show when it comes to competing at the Test level. The tour of New Zealand, where the visitors lost 0-2 in the two-Test series, could turn out to be a great learning curve as the sub-continental minnows look to take on India in the one-off Test match starting onThursday. Although the criticism that followed after losing the Test series against New Zealand was a tad unfair, Mushfiqur backed his team and blamed the top nations for not inviting them for a bilateral series more consistently.
"I have been playing for 11 years and I have never had so much cricket, Test cricket, in one year (referring to year ahead). We went out of Bangladesh to play Test cricket after almost two years. That's not acceptable. If you don't give us an opportunity but keep saying that we are no good, that can't be fair," said Mushfiqur, not hiding his disappointment.
Bangladesh are all set to play 10 Tests in the coming year, mostly touring overseas that can pose a great challenge for the team.
"How do you find out if we have improved or not? I think that if we do well this year, if we make the most of this opportunity and get good results, then we will get more tours. Test cricket provides with you the best learning curve. And we will improve if we play more and more," said the skipper as chief coach Chandika Hathurusinghe reflected the same sentiments.
"That's why we need to play more. The more you play and perform well, you know how to channelize the emotions like the Indian team knows as they are winning and are No 1 side in the world," added Hathurusinghe.
With the likes of Virat Kohli and Ravichandran Ashwin in the opposition line-up, Bangladesh will have their work cut out against India.
Talking about how much of a threat they can be, Rahim went on to say, "To be honest, No. 1 team can't be No. 1 because of two players. Both Virat Kohli and R Ashwin are great players, but lots of others, like Pujara, Rahul and Nair also did well against England. The pacers did well too, even if they didn't take five wickets each time. Also look at the runs the lower order scored in every game. Kohli is in great form and he is one of the best in the world. And so is Ashwin. They are both big threats but there are other good players too."
(With PTI inputs)
Topics mentioned in this article