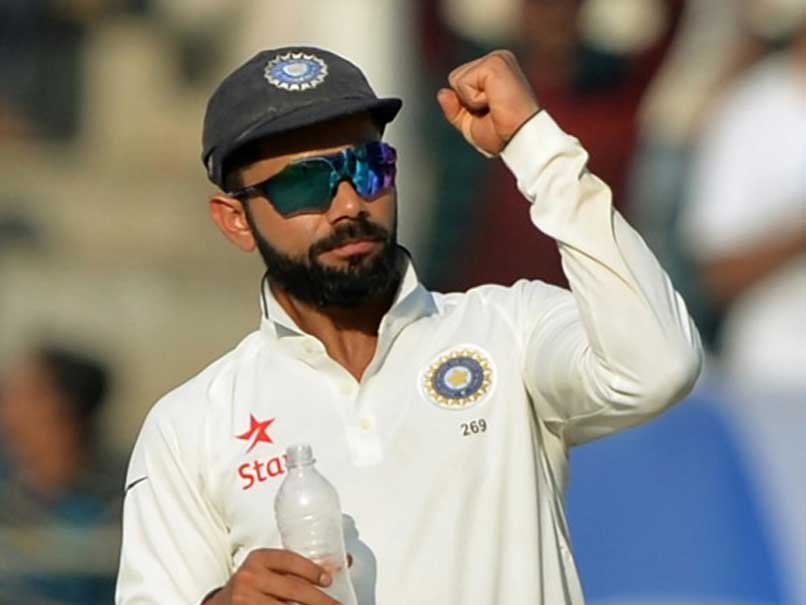 Virat Kohli will look to inspire his side to another comprehensive Test win.
© AFP
Virat Kohli believes that the first Test between India and Bangladesh on Indian soil is a historic moment, and hoped that such series happen more often. The Indian captain said that the visitors, who have played eight Tests with India, all on their home grounds, would enjoy the entire atmosphere, as India is a great place to play cricket, with great crowds. The hosts take on Bangladesh in what will be a stiff test of their 'skill and will' in the one-off Test at Hyderabad.
"It is a historic moment for both the teams and the countries as well," Kohli said while addressing the media ahead a day before the match.
"I hope this can happen much more. We have gone their way too many times. It will be great for them to make frequent trips," he added.
"They will enjoy - great place to play cricket, great crowds. Should happen more often. It is a special occasion," the Indian skipper said.
This is sharp contrast to the observations of Bangladesh captain Mushfiqur Rahim, who had discounted any suggestions that this was a historic occasion.
"I'm a little surprised, I don't believe that this is a historic Test," Mushfiqur had said before leaving Bangladesh.
"Take for example when we play against Zimbabwe. The pressure is more because if we lose against them then there is nothing more shameful than that. I will say that it is better that we are going there (to India) now and not five years ago.
"We want to tell world cricket what we can do in India. I don't think about how many years later we are going to play in India. We want to play in such a way that India invites again and again. This to me is just another Test match."
(With inputs from Rica Roy)