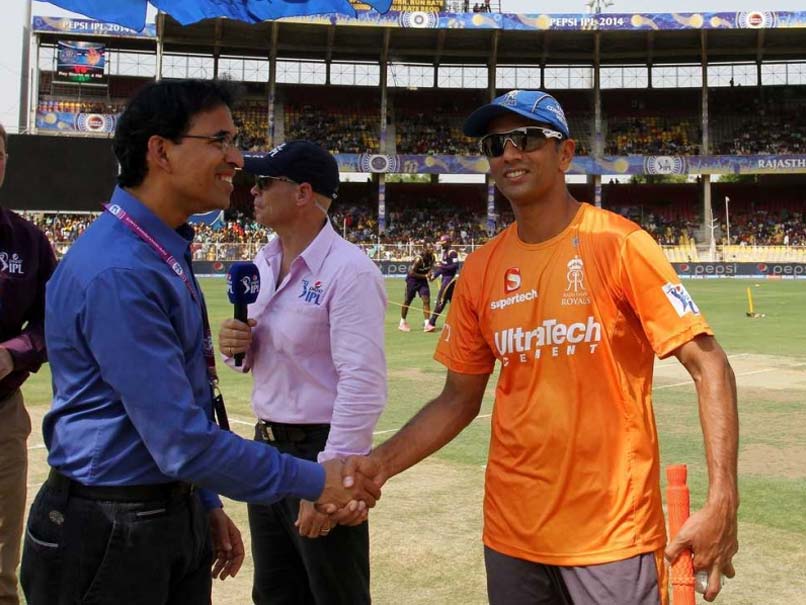 BCCI told Harsha Bhogle that his services were no longer needed a week before IPL.
© BCCI
One of the notable controversies to hit Indian cricket in 2016 was the sacking of popular cricket commentator Harsha Bhogle just ahead of the Indian Premier League. Bhogle was informed that his services were no longer needed a week before the tournament was set to kick off. This after his name was part of the initial commentary team roster. Ahead of the 10th edition of the IPL, Bhogle finally opened up about what led to his unceremonious sacking. He has not been a part of Indian cricket's scheme of things since the sacking, nor is he a part of any broadcasting team. But he still remains an influential voice on the sport.
"No one told me what the matter (the reason for his sacking) was," Bhogle told the Economic Times.
"If someone had said 'You're not good enough', that would've been fine. Some big players have been told that. Suppose I was told I violated a broadcasting ethic, even that would have been fine. But nobody could look me in the face and tell me, 'This is the reason'," Bhogle said.
At the time, there were reports about some senior players in the Indian cricket team not being happy about Bhogle's remarks during the ICC World T20. He stated that he did not have to worry about what he said in the commentary box when the likes Sachin Tendulkar and other Indian cricket legends played.
"But I do miss the generation that's gone. Sachin (Tendulkar), Rahul (Dravid), Anil (Kumble), Sourav (Ganguly), Srinath, (VVS) Laxman... It was a beautiful generation, where I never had to worry about what I'm saying. When Sachin was struggling, I once said, 'Here's an emperor walking the streets like a common man'. I did not hear back from anyone that, 'Sachin did not like that'," the 55-year-old said.
The veteran cricket commentator also stated that he could be completely frank at the time.
"I could be completely frank, to the extent that Sourav on air asked me my opinion on something. I declined and told Sourav that he was the one who had played at the highest level. And he said, 'How many World Cups have you covered? Go ahead, I want to know what you think'," Bhogle further added.