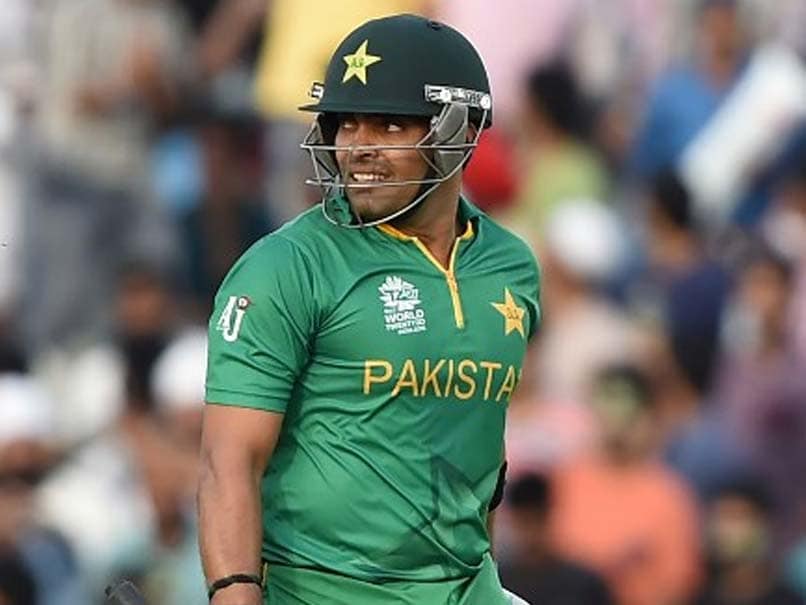 Umar Akmal has had a rocky ride with the national team.
© AFP
Pakistan batsman Umar Akmal was asked to return from England by the Pakistan Cricket Board (PCB) after he did not pass two fitness tests in as many days. The Pakistan selectors are likely to pick one of Umar Amin and Haris Sohail as Akmal's replacement for the upcoming ICC Champions Trophy. "He has failed two fitness tests during the ongoing camp there in England ahead of Champions Trophy. So since we have a policy not to carry unfit players, it has been decided to call him back and send a replacement. We have a deadline until May 25 so we are deliberating on the possible replacements," PCB chairman Shaharyar Khan told ESPNcricinfo.
Akmal has had a rocky ride with the national team. The talented right-hander has stumbled from one controversy to another during his international career.
Most recently, he was involved in an ugly spat with Junaid Khan during a Pakistan Cup match.
Akmal had been recalled to the 15-member team for the coveted tournament in June. Amin and Sohail last played ODI cricket in October 2014 and May 2015 respectively.
Pakistan will play arch-rivals and defending champions India in their first Group B match at Birmingham on June 4 followed by matches against South Africa (June 7 in Birmingham) and Sri Lanka (June 12 in Cardiff).
Group A comprises of hosts England, Australia, New Zealand and Bangladesh.