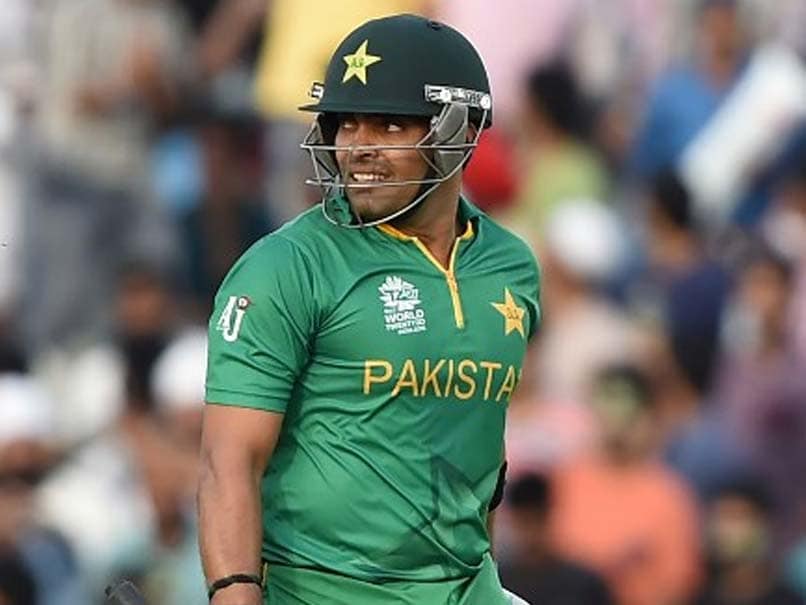 Akmal first informed that Nasir Nazir would be playing in place of Junaid.
© AFP
The Pakistan Cricket Board (PCB) has set up a three-member inquiry committee to probe the ugly spat between international cricketers Umar Akmal and Junaid Khan ahead of their Pakistan Cup (National One Day) match.
The incident occurred when Akmal, captaining the Punjab province, was asked about his side's combination against against Sindh.
Akmal first informed that all-rounder Nasir Nazir would be playing in place of left-arm pacer Junaid.
"I just found out when I walked into the ground that he [Junaid Khan] is absent. I am very surprised. The manager and coach told me he is not going to be playing today. It's a shocking news for me as a captain," Akmal said.
Within minutes, Junaid released a video message on his social media account from his hotel room. In his message, he expressed displeasure over what Akmal had said.@JunaidkhanREAL clears his position on Umer Akmal Statement, "Me team chr ky bhaga nhi hon mjh umer akmal ki bat pe afsos hua" #Pakistancup pic.twitter.com/IzDy4nRMJe
— Zeeshan Ahmed (@mrsportsjourno) April 27, 2017
"I am very disappointed to hear about what Umar Akmal has said just now giving the impression I ran away from this match. The fact is I am dealing with a case of food poisoning and I had informed the team management about this and they were aware of this fact and the team doctor advised me rest," Junaid said.
The PCB said its inquiry committee headed by General Manager (Domestic Cricket Affairs) Shafiq Ahmed would look into the matter and submit a report and if necessary disciplinary action can be taken.
(With inputs from PTI)