Story Progress
Back to home
Commonwealth Games 2018: India's Campaign In Men's Singles Squash Ends
2018 Commonwealth Games: Vikram Malhotra lost 6-11, 11-8, 6-11 and 6-11 (1-3) to Nick Matthew of England in a Round of 16 match on Friday.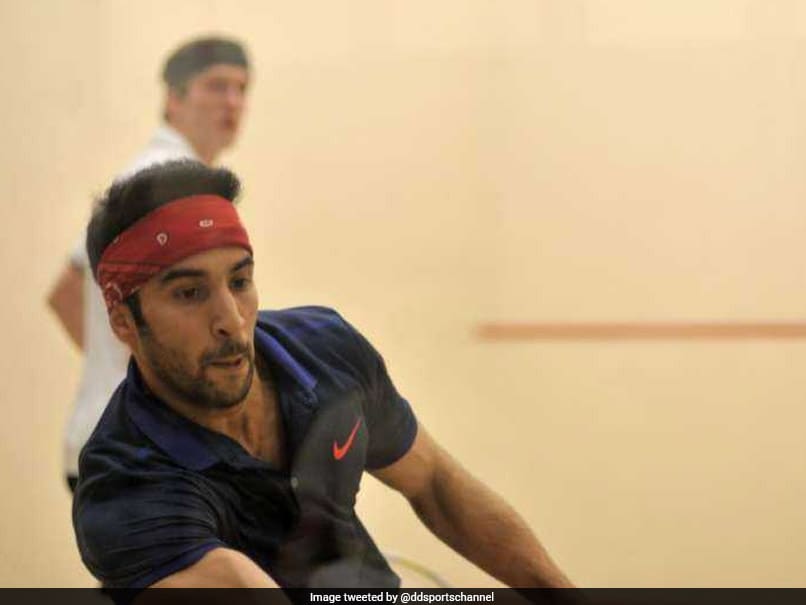 With Vikram Malhotra's defeat, India's campaign in men's singles squash ended.
© Twitter
Highlights
India's campaign in squash men's singles comes to an end

Vikram Malhotra lost on Friday to England's Nick Matthew

Saurav Ghosal and Harinder Pal Sandhu lost on Day 1
India's campaign in the men's singles squash event at the 2018 Commonwealth Games ended in a whimper after Vikram Malhotra became the latest casualty in the category. Malhotra lost 6-11, 11-8, 6-11 and 6-11 (1-3) to Nick Matthew of England in a Round of 16 match at the Oxenford Studios on Friday. The Englishman dominated from the outset, easily winning the first game. The Indian squash player fought back in the second and after taking a comfortable lead early, held on to win the game 11-8.
Despite showing some fight in the third and fourth games, Malhotra was outgunned by the Englishman 6-11, 6-11 to bow out of the quadrennial tournament.
On Thursday, Harinder Pal Sandhu and Saurav Ghosal suffered loses in their respective men's singles Round of 32 matches.
Medal hopt in the men's event, Saurav Ghosal suffered a shock 2-3 defeat to Jamaica's Chris Binnie.
"It's hard because this is the biggest thing for us squash players and I planned a lot over the last year and put in a lot of hard work. Obviously it hasn't worked out and it's something I have to live with for the rest of my life," a dejected world No.13 Ghosal said after the loss.
"It wasn't the best match to play from the first point. It was not the way I was taught to play squash. I guess you have to find a way whatever circumstances you are in, but I couldn't find that way to win," he added.
Promoted
Meanwhile, Indian weightlifters continued to shine in the 2018 Commonwealth Games. After Mirabai Chanu won the gold in women's 48kg category and Gururaja claimed the silver, Sanjita Chanu clinched India's second gold of the 2018 Games by winning the women's 53kg event. Deepak Lather gave the country it's fourth weightlifting medal with a bronze in men's 69kg event.
(With Inputs From IANS and PTI)