Story Progress
Back to home
Somdev Devvarman Upset By Sumit Nagal Incident, Takes On AITA
Former tennis player Somdev Devvarman was openly critical of the All India Tennis Association after young Sumit Nagal was axed from the Davis Cup squad following the allegations of indiscipline.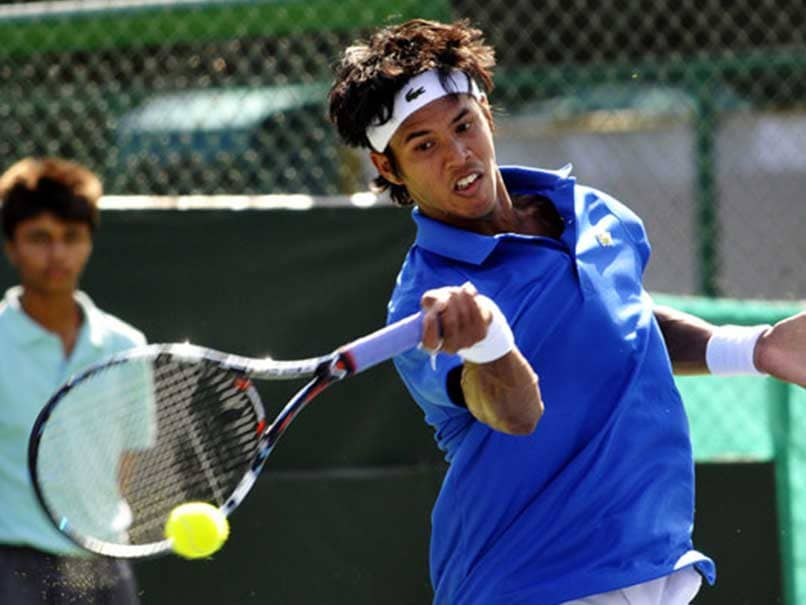 Somdev Devvarman lashed out at AITA on Sumit Nagal episode
© PTI
Highlights
Somdev Devvarman lashed out at AITA

He wrote an open letter to the federation

He was unhappy with the way AITA handled the Nagal episode
Somdev Devvarman, who recently retired from professional tennis, was very upset with the manner in which the All-India Tennis Association (AITA) have dealt with budding tennis player Sumit Nagal, and on Tuesday fired an open letter to the body. He questioned the intentions behind the episode being made public and said that he wished to "expose the AITA for the incompetent tennis running body they are". The 31-year-old, who was scathing in his criticism, said that the federation was not interested in creating a good system.
In his nearly 1200-word letter to AITA, Somdev said, "You have accused Sumit of finishing his mini bar in Chandigarh. You have accused him of missing a practice as he was hung over. However, he has categorically denied both of the accusations. You have accused him of bringing in his girlfriend to Delhi without permission. It is my understanding that our captain Anand Amritraj has dealt with every situation regarding Sumit and his mistakes have not been repeated."
Defending the 19-year-old Nagal, Somdev added, "Is Sumit Nagal perfect? Probably not! He hasn't done things perfectly by any means. But he is a good kid. He is a hard working kid and with the right guidance he has the potential to be a fantastic player for our country. Just another reminder here that Sumit has DENIED all these allegations made against him.
"Now if you truly have a problem with a 19-year-old, any sensible mature adult would sit him down in a room with some senior players, the captain and if need be the federation representative and explain to him what is acceptable and what is not. Doing so over a newspaper that's broadcasted throughout the country is hardly a way to teach a young player a lesson."
About Nagal being dropped from the Davis Cup tie against New Zealand in February, Somdev said, " I want to be clear once again. You have not chosen Sumit Nagal for the upcoming tie, because Sumit Nagal is NOT available to play. How do I know this? Because I have spent 2 weeks with Sumit in December helping him with his training and his rehab for the current shoulder injury he is recovering from.
"If you had any interest in your players you should have this information. It's really not that hard to do. It just requires a little bit of the "caring about your players" factor that nobody from your organization has shown any interest in since I have been around.
"So please don't give us any crap excuses of why he has been dropped and why you have a 5 member team instead of the 6 you are supposed to have. It is simply false information and extremely unethical of you to make such statements. But once again, useless is as useless does," the 31-year-old Somdev said.
Furious with the policies and the way they have handled tennis as a sport in India, Somdev wrote, "Dear AITA, don't you ever ask yourselves, am I doing things right to truly grow the sport in India? Am I doing things right in supporting the current crop of players and giving them the backing and support they deserve? And if you're doing none of those, why are you going out of your way to hurt young players reputations?"
Nagal was on Tuesday dropped from the Davis Cup squad allegedly due to serious breach of discipline. It was alleged that during the tie against Korea in Chandigarh in July last year, 19-year-old Nagal, who was a reserve member in the squad, skipped morning practice sessions due to a hangover.
Promoted
Later in the day, Nagal issued a statement saying, "It is unfortunate that allegations questioning my demeanour while representing the country have presented themselves on public platforms in the last 24 hours. The Davis Cup in Chandigarh was my first appearance on the national team and I was proud to be considered for national duty and grateful for the honour it represents."
He added: "I shared my displeasure with the AITA and have clarified that that these allegations are false. Their response to my concerns were to confirm that they have not made these comments and have committed to taking adequate measures in getting to the bottom of this and assist me in clearing my name wherever it matters. I have a long way to go in my career and I can promise is that I will never disrespect the flag or the country."
Topics mentioned in this article