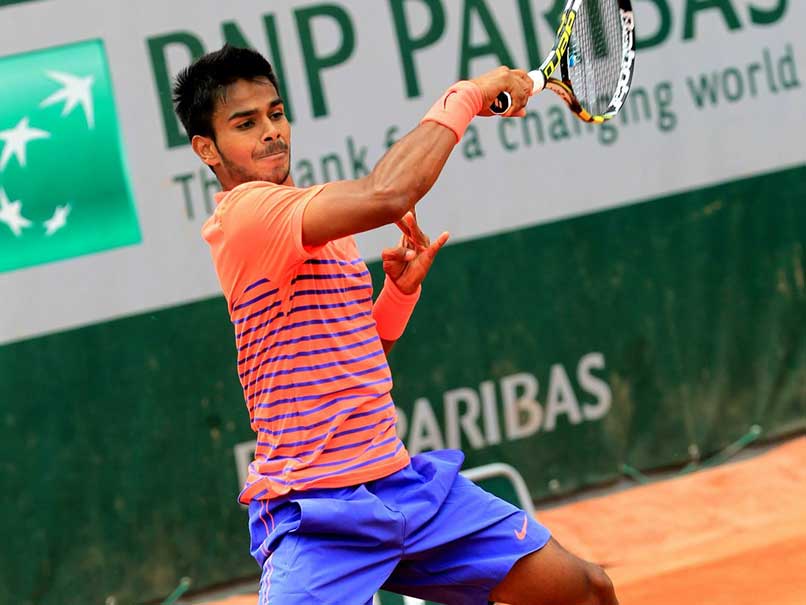 Indiscipline cost Sumit Nagal place in Davis Cup team
© Facebook
Tennis player Sumit Nagal was on Tuesday booted out of the Davis Cup squad due to serious breach of discipline. It has been learnt that during the tie against Korea in Chandigarh in July last year, 19-year-old Nagal, who was a reserve member in the squad, skipped morning practice sessions due to a hangover. Nagal has played one Davis Cup match, against Spain when India lost to them in the World Group play-off in New Delhi in September 2016. He was in trouble there as well, after wanting to pull out of the fifth rubber.
"We got to know that he finished the mini-bar in his hotel room," an All-India Tennis Association (AITA) source said. "He is a very talented guy but when you are only 19 years old and you are getting a chance to be in the Indian team and you miss practice sessions, it's not acceptable."
Not only this, Nagal, who came in the limelight after winning the junior 2015 Wimbledon doubles title, brought his girlfriend to Delhi during the Spain tie without permission.
"He did not ask anyone before bringing his girlfriend to Delhi. When he arrived at the hotel, the girl was with him. Captain Anand Amritraj promptly asked him to send her back which he did," the source claimed.
Asked why he has been punished now when the issue emerged after the July tie and why he was given a chance to make his debut against Spain in September, the source said, "It came to light only when the squad was already announced for the Spain tie.
"At that time we were not sure what was happening. When he was asked, he denied the charge. We believed him, but things got worse and more stories surfaced, then we had to take a firm stand," the source claimed.
The AITA named a five-member squad for the Asia/Oceania Group I tie, scheduled for February 3-5 against New Zealand when usually the norm is to have six members, including two reserves.
Nagal's decision to concede the dead fifth rubber against Marc Lopez due to 'breathing problems' on the last day of the Spain tie did not go down well with the AITA.
The AITA official, who did not wish to be named, confirmed the incident but said the door has not been closed on Nagal permanently.
Nagal, who was hand-picked by veteran Mahesh Bhupathi for training, chose not to react on the issue.
(With inputs from PTI)