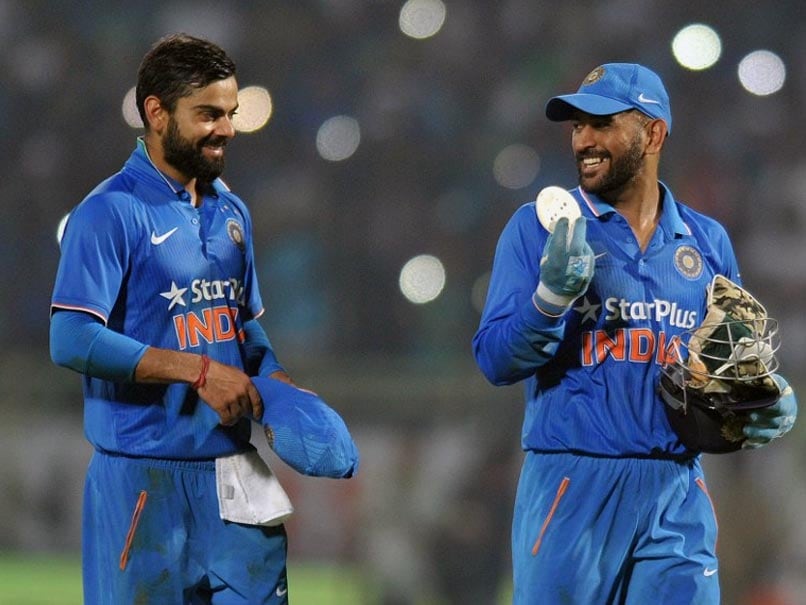 Virat Kohli presented a memento to MS Dhoni for his 300th ODI.
The 4th One-day International between India and Sri Lanka has become that much more significant as it is also the 300th ODI being played by former India captain Mahendra Singh Dhoni. This landmark was greeted by a wide spectrum of people, including former and current cricketers, not just from India but all around. These include a lot of players who have played with him over the years. Among those was current India captain Virat Kohli, who put out a very touching message on a picture posted on Instagram.
"You will always remain our Captain," says Kohli while presenting Dhoni with a platinum bat as a memento for his 300th match.
Dhoni, coincidentally, has played his 100th, 200th and 300th matches all against Sri Lanka.
He was also on the verge of two personal landmarks at the beginning of the match. Dhoni stands on 99 ODI stumpings, a record he shares with Sri Lankan Kumar Sangakkara.
When he hits the 100-mark, Dhoni will be the first to achieve this distinction.
Dhoni had also recorded 72 not out innings in ODIs, a record he overtook as he ended at 49 not out becoming the first man in cricket to record 73 unbeaten ODI innings .
Kohli went on to score a century in the 4th ODI, as did Rohit Sharma.