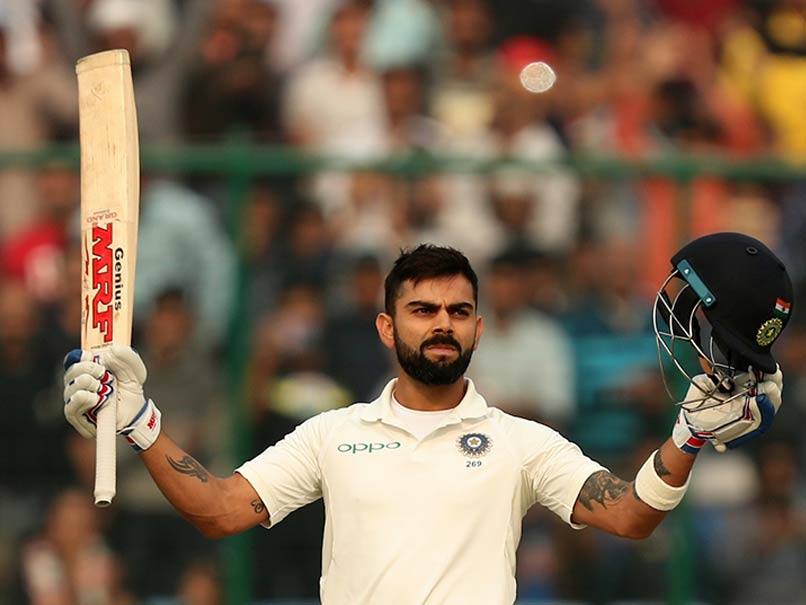 Virat Kohli occupies the number two position in the ICC Test rankings for batsmen.
© BCCI
Indian cricket team captain Virat Kohli faces his biggest captaincy test during next month's South Africa tour. After his team's dominant run on home turf, Indian cricket fans are eager to find out whether similar performances can be replicated overseas. Apart from a test of leadership, Kohli's batting brilliance too is bound to be tested against the high-quality pace attack of the Proteas. If Kohli continues his superb run with the bat, he is likely to claim a rare record.
On Thursday, Kohli has moved up three places to grab second position among Test batsmen after registering his career-best score during the Sri Lanka series. The 29-year-old, who is already tops the limited-overs cricket rankings, is only 45 points behind Australia captain Steve Smith in Tests. The Aussie is now on 938 points while Kohli is on 893 points.
Former Australia captain Ricky Ponting is the only batsman to have been at the top in all three formats at the same time - in December-January 2005-06, while his compatriot Matthew Hayden is the other batsman to have topped all three formats.
If Kohli overtakes Smith, he will become the first Indian and second in the world to be at the batting summit across formats at the same time.
The stylish right-hander, who has been rested for the ODI and T20I series against Sri Lanka, was categorical about his need for a break when he spoke after the final Test against Sri Lanka. Kohli also said it was the right time to rest considering the all-important South Africa tour early next year.
"Last time I took rest, it was difficult to handle. But my body is asking for it right now. The workload has been massive, I have been playing non-stop for the last 48 months, I need rest. My body has taken a toll in the last couple of years. Right now is the perfect time to rest before the tour of South Africa," he said.