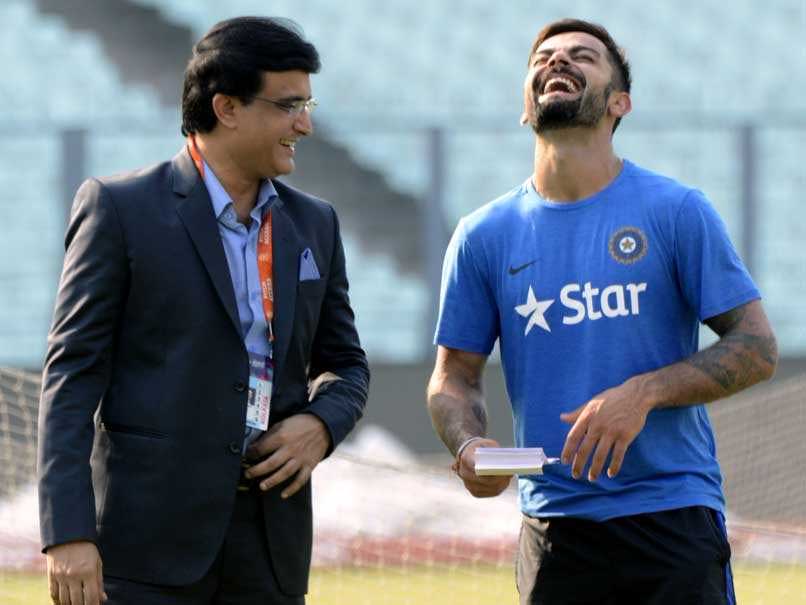 Sourav Ganguly heaped praise on India captain Virat Kohli.
© AFP
Sourav Ganguly on Friday said that the India captain Virat Kohli has not only displayed amazing control over cricket but also the ability to adjust to the changing scenarios in the game. Kohli garnered much praise after his match-winning unbeaten 160 against South Africa in the third One-day International (ODI) at Cape Town. Ganguly, a former India captain, also added that Kohli belongs to the league of Sachin Tendulkar, Rahul Dravid, VVS Laxman, Virender Sehwag, Ricky Ponting and Brian Lara. Kohli, with the scores of 112, 46 not out and 160 not out in the first three ODIs has been largely instrumental in India's three successive victories against the mighty South Africans.
"It has been a superb performance from India. To see them 3-0 up in a six-match ODI series in South Africa, especially after losing the Test series, speaks volumes of the character shown by Virat Kohli and his boys," Ganguly wrote in his column in the Times of India.
Speaking about the energy and intensity which Kohli brings to the game, Ganguly further added, "I have been fortunate enough to play with and against the likes of Sachin Tendulkar, Rahul Dravid, VVS Laxman, Virender Sehwag, Ricky Ponting, and Brian Lara, and this man is right up there with all of them. What stands out for me is not just his amazing control and his ability to adjust but also the energy and intensity he brings to his batting in each and every innings."
The 29-year-old, who brought up his 34th ODI century in the last match at Cape Town, went past Ganguly to become the Indian ODI captain with most hundreds to his name.
"To get to 34 ODI centuries so quickly in his career is just out of the world. The fact that no other Indian batsman has touched a three-figure mark so far on this tour and only one South African has got a century shows what quality of batsmanship Kohli has displayed on this trip. And we still have a while to go!" Ganguly added.